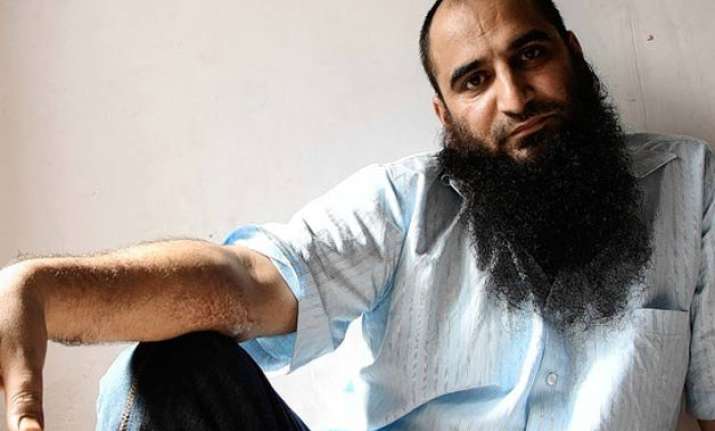 New Delhi: BJP, a coalition partner in Mufti Mohammad Sayeed-led government in Jammu and Kashmir, on Sunday criticised the controversial decision to release hardline separatist leader Masarat Alam and said its ministers and legislators will meet to discuss the party stand over the "unilateral" step.
State BJP chief and MP Jugal Kishore Sharma said his party was not even consulted before the decision was taken.
"This step does not have consent of BJP. Nor was BJP consulted before taking such a decision," he told reporters here amid widespread criticism of the decision to release the separatist leader who was responsible for fanning trouble in 2010 in which over 100 people died in Kashmir.
"We were not asked before releasing Masarat Alam. If they had asked us, we would not have given approval from our side on this and even today our consent is not with this decision," he added.
Criticising the decision, Sharma said, "Such people should not have been released as they only spit anti-India venom... If you leave such people like this without any conditions, they will always resort to such (separatist) slogans".
Underlining that this issue does not figure in the Common Minimum Programme (CMP) on the basis of which the coalition government is running, he said the ministers and legislators of BJP will discuss the matter and make its stand clear.
"All issues would be discussed in the meeting of BJP today. We will clear our stand to PDP. BJP is not dependent on any party. BJP is in power on its own strength," he said, adding his party had joined hands with PDP for development of Jammu and Kashmir and for the betterment of people of the state.
To a question, Sharma said, "BJP has conveyed its stand (against the decision) and reacted to this. Our reaction will reach them (PDP)." He added that "If BJP is not successful (on running the government with PDP), it will come to you and will announce about its decision".
Asked whether BJP will opt out of the government, he said "the situation has not come. We will sit with our partner and take a decision (with regard to such issue) so that in future such steps are not taken".