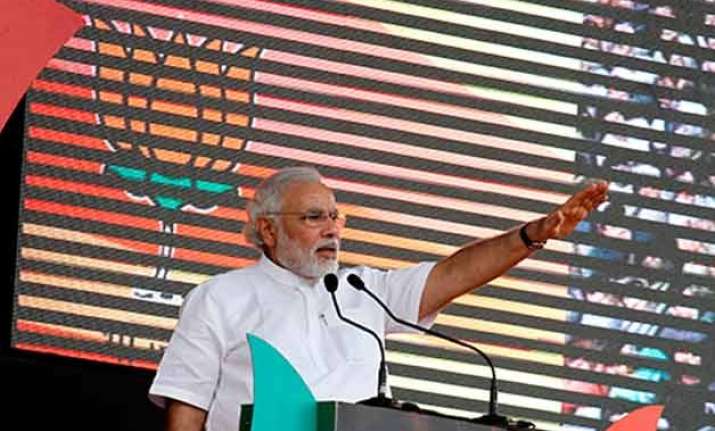 New Delhi/Mathura: The Bharatiya Janata Party (BJP) is preparing to mark Modi government's one year in power with a week-long celebration.
Modi will kickstart the celebrations on May 25, with a rally at village Nagla Chandrabhan in Mathura, the birthplace of Deen Dayal Upadhyay -- the patriarch of the party's ideological mentor Rashtriya Swayamsevak Sangh (RSS).
It will be followed by a blitzkrieg of 250 rallies across the country - roughly one for every two Lok Sabha constituencies.
May 26, the day Narendra Modi took oath last year, will be observed as Jan Kalyan Parv (People's Welfare Festival).
Sources said this will be the first of a series of public rallies being organised by BJP across the country during the week long celebrations from May 26 to 31 that will be addressed by various leaders.
The party also planned to make use of the over 10 crore members who joined during the recently concluded membership drive.
Union Ministers and BJP MPs and functionaries will fan out across the country to tell people about the welfare measures taken for the underprivileged sections and farmers as part of a week-long 'Jan Kalyan Parv' which the party has lined up to mark the NDA government's completion of one year in office.
Meanwhile, party leaders in Mathura are expecting declaration of a few welfare schemes on the occasion by Modi, that would be a befitting tribute to Upadhyay.