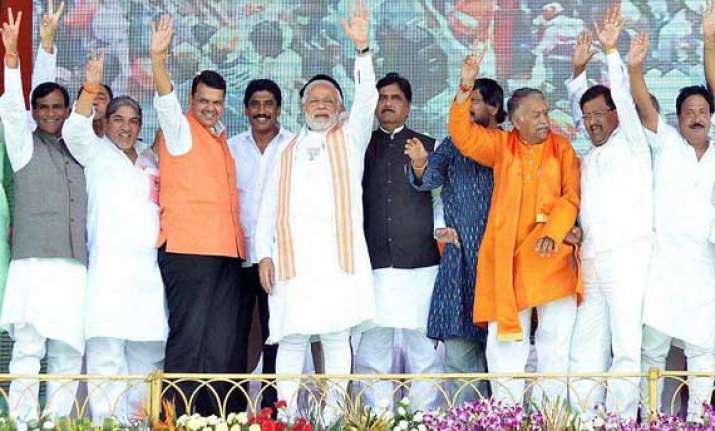 New Delhi: BJP will release its manifesto on April 7 in Delhi where a number of its senior party leaders including Prime Ministerial candidate Narendra Modi will be present.
Differences among the party brass is apparently delaying the release of the much-awaited election manifesto.
"The party manifesto will be released on April 7," BJP spokesperson Nirmala Sitharaman said yesterday.
Ahead of the manifesto, the party will also release its "charge sheet" against the Congress-led UPA government tomorrow, highlighting the acts of omission and commission, failures and various scams of the present regime.
Sources revealed that the manifesto was being redrafted as Mr Modi's camp wanted changes to be made on economic issues and parts of his speeches to be included in it.
Asked about the manifesto delay, the BJP Spokesperson said, "There is no reason other than getting all leaders to be together for the release," while brushing aside any talk of differences within the party.
The party on Thursday, meanwhile, hurriedly released its manifesto for the Northeastern states as the region will go to polls on April 7, the same day when the main manifesto will be released.
Late on Thursday, there was confusion over whether releasing the election manifesto on a poll date would be transgression of the model code of conduct. BJP vice-president, Mukhtar Abbas Naqvi, claimed that "releasing the manifesto did not fall under the model code of conduct as it was entirely up to the party to decide when and where to release it."
When asked about the issue, Rajesh Malhotra, media and coordination director of the Election Commission, said, "I don't know. We have to study the model code of conduct."