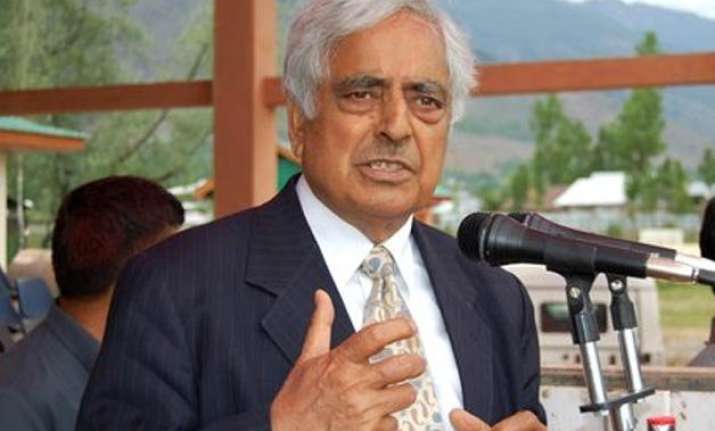 Jammu: BJP legislators in Jammu and Kashmir today lodged a strong protest with Chief Minister Mufti Mohammad Sayeed over the release of hardline separatist leader Masarat Alam and demanded his re-arrest.
The party also took exception to the "misinformation campaign" that the decision to release Alam was taken after consulting it.
The MLAs led by state BJP General Secretary Rajiv Jasrotia met Sayeed at his residence and submitted a memorandum.
"We have lodged a strong protest with the Chief Minister and expressed our deep concern over the unilateral decision (of release of the Masarat Alam)," Jasrotia told reporters later.
He said that Sayeed assured them that their concerns would be addressed.
The BJP also asked Sayeed to consider re-arrest of Alam in view of the statements made by him soon after his release in Kashmir.
"BJP strongly opposes and rejects the decision to release Masarat Alam and believes that the conduct of Alam, after his release and the statements made by him and situation existing now, are fresh inputs to consider his fresh detention under PSA immediately in the interest of the security of the state," Jasrotia said.
"Alam remaining free rpt free will be detrimental to the security of the state and worsen the security scenario," he claimed.
The BJP also sought immediate probe into all pending FIRs against Alam, the challans of which have not been presented, he said.