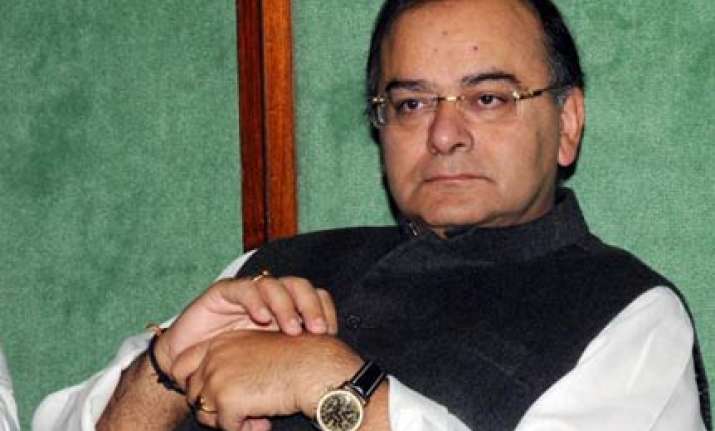 New Delhi, Oct 12: BJP today questioned the motive behind Karnataka Governor H R Bhardwaj's letter to the Chief Minister asking him to prove his majority again in the Assembly, but deferred a decision on the issue saying it would take a call after discussing it with party MLAs.
Leader of Opposition in Rajya Sabha Arun Jaitley raised objections to the Governor's letter questioning the "verdict" of the Assembly during the trust vote and questioned his authority to do so.
Jaitley was talking to reporters after one round of the Core Group meeting of BJP.
"In his letter, the Governor uses the word farcical...the Governor has completely lost his authority and cannot be the custodian of the Constitution. He should be recalled immediately by the Centre," Jaitley said.
Chief Minister B S Yeddyurappa, who attended the BJP Core Group meeting chaired by party President
Nitin Gadkari
, is likely to meet President Pratibha Patil to prove that his party still holds majority in the state Assembly.
With Speaker K G Bopaiah disqualifying 11 rebel party MLAs and five independents, the effective strength of the Karnataka Assembly has been reduced to 208. As such, the BJP government claims support of 106 members, two more than the halfway mark.
Accusing Bhardwaj of acting in an "unethical, illegal and partisan" manner, Himachal Pradesh Chief Minister P K Dhumal demanded immediate recall of the governor.
He told reporters in Shimla that the governor's action amounted to blatant interference in constitutional functioning of office of the Speaker.
"The governor has lowered the dignity and prestige of the office and should not be allowed to continue," Dhumal said, adding that in case governors were to behave in such a "partisan and unethical" manner, the high office should be abolished.
Uttarakhand Chief Minister Ramesh Pokhariyal Nishank said the move to get President's rule imposed in that state is an insult to the basic spirit of the Constitution.
The move to dismiss the Yeddyurappa government is a mockery of democracy as it has already won trust vote in the state Assembly, he said in a statement in Dehra Dun. PTI