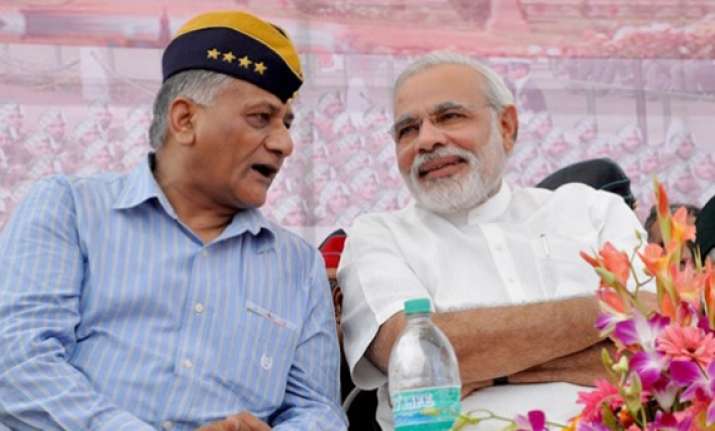 Ghaziabad: The BJP is the only "nationalist" party while the Aam Aadmi Party (AAP) is "anti-nationalist", BJP candidate and former army chief V.K. Singh said Thursday.
Singh told IANS that he was not taking Ghaziabad's AAP candidate Shazia Ilmi seriously.
"This county cannot forgive anti-nationalists. They (AAP) are anti-nationalist. They are arguing for the Line of Control (LoC) to be made the international border. They advocate referendum in Kashmir."
Singh added: "The Bharatiya Janata Party is the only nationalist party."
He said he was contesting the Lok Sabha election from Ghaziabad as "a patriotic and disciplined soldier" and that he had no particular opponent in the sprawling constituency bordering Delhi.