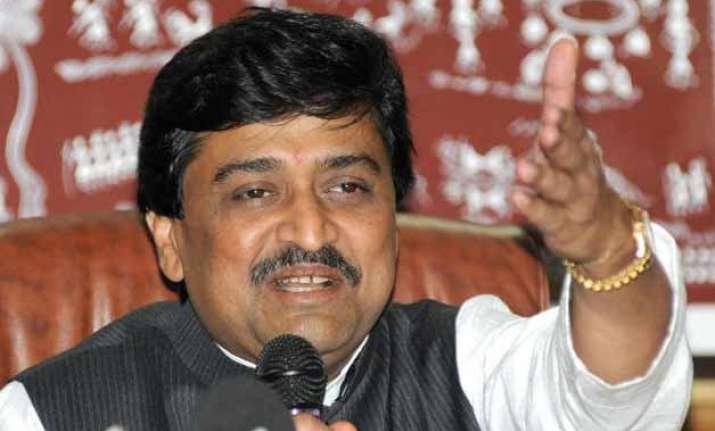 Shirdi: Opposition Congress today sought to downplay BJP's high-profile membership drive suggesting that the quantum of enrolment could be 'exaggerated', even as it attacked the party-led dispensations at Maharashtra and Centre on a range of issues.
"BJP is a missed call party. Many people have reportedly said though they were not interested in becoming members of BJP (but were still enrolled as members) and that they dialled the phone number (provided by BJP) only by mistake," state unit Congress president Ashok Chavan told reporters here.
Reacting to a query on the statement of BJP MP Dilip Gandhi on a link between tobacco and cancer, Chavan said the statement was "unfortunate" as Gandhi himself is the chairman of a Parliamentary panel on regulating the sale of tobacco.
Commenting on the 'racist' remarks made by BJP Minister Giriraj Singh against Congress president Sonia Gandhi, Chavan said such incidents are happening because "incapable" people like Singh are given the post. "People like him (Singh) got elected only due to the BJP wave," he said.
The senior Congress leader also criticised Maharashtra government's decision to legalise unauthorised constructions, saying the BJP will eventually withdraw the decision citing one reason or the other.
"Government is only trying to get sympathy of people by making such announcements and to create illusion of 'achhe din'. They (government) will later say this decision could not be implemented as rules cannot allow legalising of such constructions," the former chief minister said.
Chavan said the Land Acquisition Bill is anti-farmer and that the ruling BJP government has decided to impose it in Maharashtra even before its passage in Parliament.
"....Even BJP members have expressed their concern over the bill at recently held (national executive) meeting in Bengaluru," he said.
He said people have started realising that the pre-poll promises made by the BJP on bringing black money from abroad and depositing it in bank accounts of people are hollow.
In a veiled attack on Chief Minister Devendra Fadnavis, Chavan said the state should have a full-fledged Home Minister as the law and order situation is fast "deteriorating".
"The killings of rationalist Narendra Dabholkar and that of CPI leader Govind Pansare is a blot on Maharashtra," he said.
To a query on the Shirdi Saibaba Trust's proposal to Maharashtra government for developmental projects worth Rs 1,200 crore in Shirdi for the Nashik Kumbh mela, Chavan said both state and Central governments should provide funds to the Trust for forthcoming Saibaba 'samadhi' centenary festival.