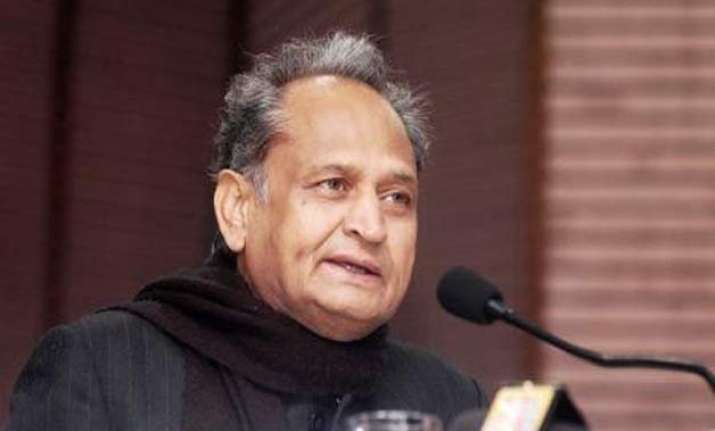 Jodhpur: Congress leader and former chief minister Ashok Gehlot today said the state government has "miserably" failed not only in anticipating the weather change, that wreaked havoc on the farmers, but also predicting its prospective impact on the crop.
Accusing the BJP-led state government of "introducing farmers suicides" to the state, Gehlot said, "The state had weather induced crop damages in the past also but there was hardly any case of farmer suicide. But this time, it was total mismanagement of the state government, which brought the state this ignominy".
Gehlot was talking to mediapersons at Circuit House duirng his two-day visit to his hometown.
He alleged that the "girdavari" (assessment of crop damage) reports did not have any factual information as they were prepared by the government machinery "just sitting in the offices", because of which, the right compensation could not reach the farmers who were "not left with any alternative than ending their lives".
"This entire episode was suggestive that the government took such a serious issue blatantly casually, without caring about its ringing effects on the farmers," he said.  He also accused the state government of functioning in "dictatorial and discretionary manner in utter disregard of the sweeping mandate".
While referring to the stalling of developmental projects in Jodhpur, he said that the government has been exhibiting "sheer audacity" of disregarding developmental issues raised by its own MLAs in the assembly.