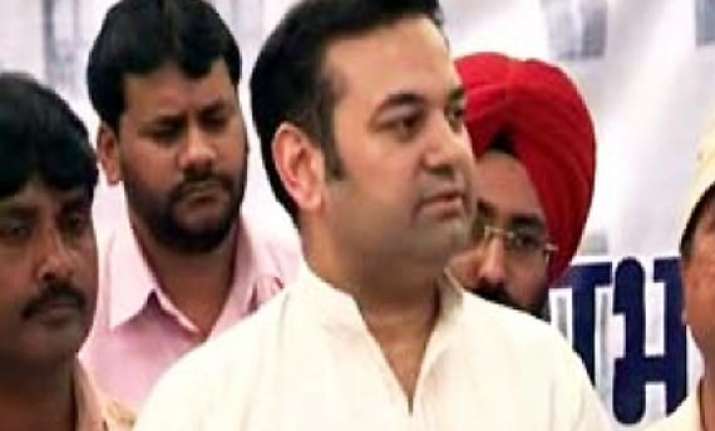 New Delhi, Mar 21: Faced with revolt over some of its MLAs supporting Independent candidate Anshuman Mishra from Jharkhand in the Rajya Sabha elections, BJP today said it has directed its legislators not to vote for him.
The decision was taken at a high-level meeting attended by Leader of the Opposition in Lok Sabha Sushma Swaraj, her Rajya Sabha counterpart
Arun Jaitley
, Yashwant Sinha, general secretaries Ananth Kumar, Ravi Shankar Prasad and others. BJP President
Nitin Gadkari
has given his consent to this decision.
"BJP categorically states that no member of BJP Legislative Assembly shall vote for an independent candidate Anshuman Mishra," Ananth Kumar said after the meeting.
Mishra's candidature was supported by six BJP MLAs as proposers when he filed his nomination. The party has not put up any candidate for the Rajya Sabha elections from Jharkhand.
Several MPs revolted against the move to support Mishra, with Sinha alleging the seat was being auctioned.
The dissenting voices in BJP Parliamentary Party meeting yesterday forced a rethink. Charges were levelled that Rajya Sabha tickets were being sold and dedicated party workers were denied a seat to accomodate outsiders.
"In view of largescale horse trading and malpractices going on in the Rajya Sabha elections in Jharkhand, BJP has further decided that its members in the Jharkhand Assembly will abstain from voting in the Rajya Sabha elections scheduled to be held on March 30," Kumar said.
BJP has 18 MLAs in Jharkhand Assembly. 27 MLAs have to support a candidate for him to win a Rajya Sabha seat from the state.