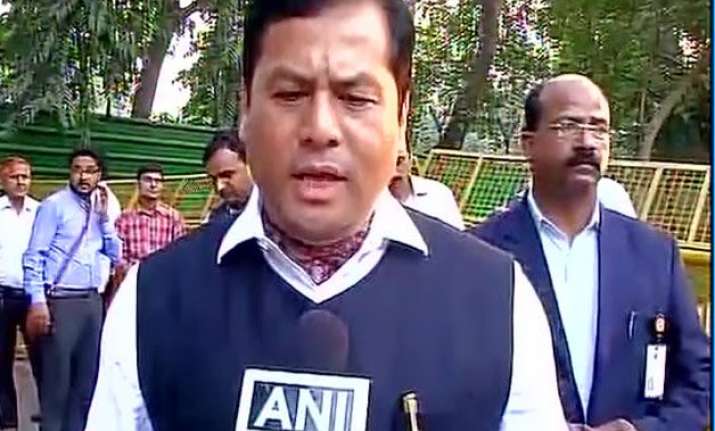 New Delhi: Bhartiya Janta Party (BJP) will team up with Asom Gana Parishad (AJP) for the upcoming assembly elections in Assam. Both the parties have decided to contest the polls in alliance with each other.
"BJP and AGP have decided to contest together, we have to remove Congress for welfare of Assam," confirmed Sarbananda Sonowal, BJP's CM candidate in Assam.
The decision was taken by the two parties following a crucial meeting between BJP Assam incharge Ram Madhav and the AGP leaders Prapulla Kumar Mehanta and Dinesh Goswami
The meeting  was held today at BJP President Amit Shah's residence.
BJP leaders Ramlal and Sarvanand Sonowal were also present in the meeting.
The BJP has also formed an alliance with the Bodoland Peoples Front (BPF) for the purpose of jointly fighting the Assam Assembly polls.
Earlier, Congress had announced that it will contest 126 Assembly seats on its own while the All India United Democratic Front (AIUDF) has decided to contest  60 seats.