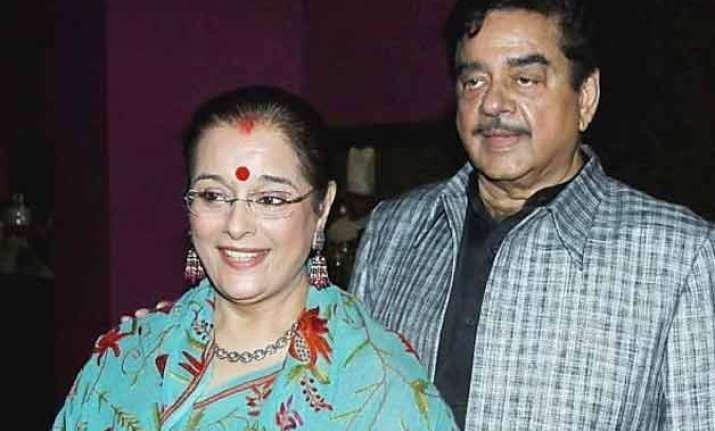 Patna:  Bharatiya Janata party MP Shatrughan Sinha's wife Poonam sinha may contest upcoming Bihar Assembly polls on a  a Janata Dal (United) ticket, according to a media report.
"The veteran actor is toying with the idea to field Poonam, from either Bankipur or Digha constituency in Patna," Sunday guardian reported quoting its sources.
"Sinha is miffed with the BJP as he thinks that he has been sidelined within the party, and is therefore, exploring options for his wife in the JDU." the report said.
Shatrughan Sinha's PA,however, has denied the possibility of Poonam Sinha contesting Assembly elections on JD(U) ticket.
Poonam Sinha, who hails from a prominent Sindhi family, acted in a few Hindi films under the screen name Komal in her early career. A former Miss Young India (1968), she has worked in minor roles in Hindi movies and has also produced two films. The couple has two sons, Luv and Kush, and a daughter, Sonakshi, who is a film actress.
Sinha recently met Chief Minister Nitish Kumar twice in one week, fuelling speculation about his plans. The actor-turned-politician also embarrassed his party by endorsing a mercy petition for terrorist Yakub Memon