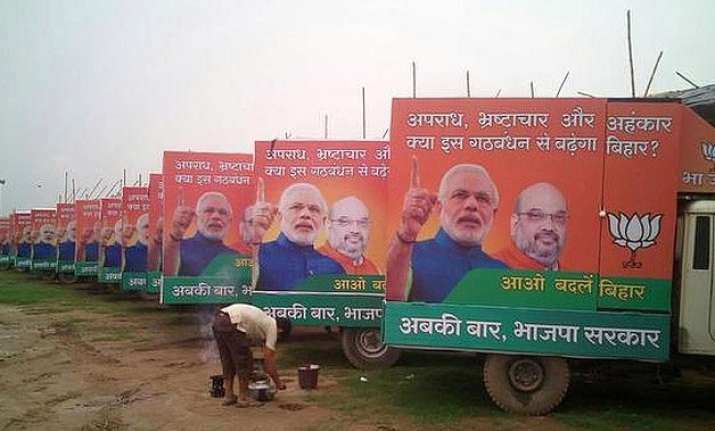 New Delhi : Campaigning for the second phase of Bihar assembly elections will end today at 5 pm.
The 32 constituencies going to poll in 2nd phase are spread across Maoist affected districts Kaimur, Rohtas, Aurangabad, Gaya, Jehanabad and Arwal.
According to statistics provided by the Election Commission, there are 456 candidates in the fray for second phase. There are 85,86,704 voters in 32 assembly seats out of which there are 45,71,805 male, 40,14,585 female and 314 third gender voters.
There would be 8,849 polling stations during this phase.
The second phase of elections in Bihar would see keen contests in constituencies such as Makhdumpur (reserved SC seat) and Imamganj (reserved SC seat) where HAM chief Manjhi is in the fray.
In Imamganj reserved seat in Gaya, Manjhi would take on the speaker of outgoing assembly Uday Narayan Chaudhary, a Nitish Kumar loyalist.
Data provided by Association for Democratic Reforms (ADR) states that about one-third of the candidates for the second-phase have declared their serious criminal cases including cases related to murder, attempt to murder, communal disharmony, kidnapping and crimes against women, with the BJP, Janata Dal (United) and Rashtriya Janata Dal (RJD) fielding the maximum number of such candidates.
11 candidates have declared cases related to murder, 36 face attempt to murder cases.
Out of all the 456 candidates, 106 candidates are crorepatis with the JD-U and RJD having them in the largest proportion.
The first phase polling on October saw a voter turnout of 57 per cent. Polling was held for 49 of 243 constituencies on the stat.
The remaining 3 phases polling will be held on October 28, November 1 and November 5. Counting of votes will be held on November 8.