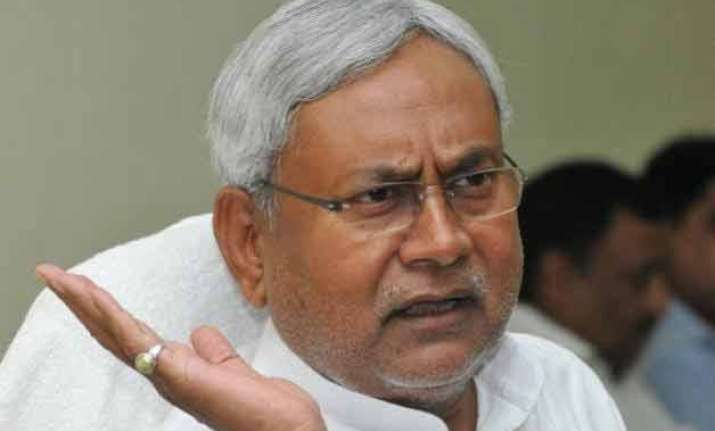 Patna: Bihar chief minister Nitish Kumar has anticipated the strengthening of an anti-BJP front in centre after Bihar elections.
In an interview to Economic Times, Kumar said, "There will be a consolidation of an anti-BJP front at the Centre that will include Congress after the Bihar elections."
Kumar also said that BJP's defeat in Bihar would rekindle inner party democracy in the saffron party.
"There will be traction (for an anti-BJP alliance) at the national level. People will think about it. There is great interest in the whole country in what happens in Bihar. People are waiting for the victory of the Grand Alliance," the Bihar CM told the daily.
Kumar also lashed out at Prime Minsiter Narendra Modi for remaining silent on Dadri and other controversial issues, expecting the contention that the PM can't be expected to comment on every law and order issue in the country.
Kumar also lent his support to job reservations in the private sector citing lack of opportunities in public sector were drying up.
Refuting the BJP's charge that his alliance with Lalu Prasad Yadav would result in a return of Jungle Raj, Kumar said, he would not compromise on law and order, adding Prasad had not interfered in since he resumed CM office earlier this year.
Kumar also opposed reservations on the basis of economic backwardness saying, reservations were not meant to fight poverty but for giving importance to people who had been on the margins of society for centuries.
Kumar also alleged that RSS and BJP have been trying to foment communal tension in Bihar since the breakdown of BJP, JD(U) alliance.