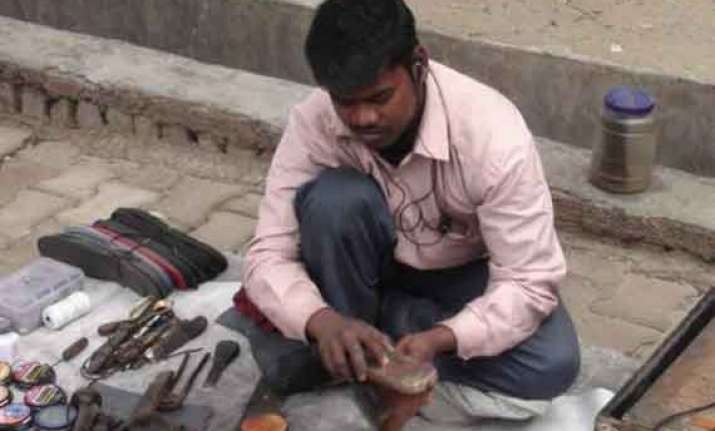 Patna: Chedi Ram, a cobbler, is working from dawn to dusk these days so that he can repay a loan of Rs.10,000 he took to contest the Lok Sabha polls as an Independent from Bihar's Jhanjharpur constituency.
Chedi Ram, 35, locally known as 'netaji', is busy polishing shoes and sandals under a tree at Ramapatti bazaar in Madhubani district to earn the money to pay back the Rs.10,000 debt.
"I had taken a loan of Rs.10,000 from some people in my village to contest Lok Sabha polls. With polls now over, I have to pay back debt.
So, I am working from early morning till late evening to earn more money for it," Chedi Ram, a landless who owns no home either, told IANS over phone.
The staggered voting in the country ended Monday, with Bihar seeing six-phase polling for its 40 seats. The votes will be counted Friday.