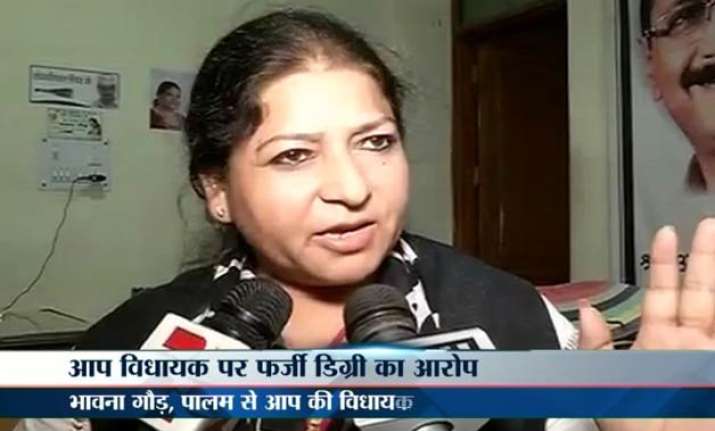 New Delhi: After Jitender Singh Tomar, another AAP MLA Bhavna Gaur has come under judicial scanner for allegedly misrepresenting her educational qualifications in different election affidavits.
A Delhi court on Thursday took cognisance of a complaint filed by lawyer Samarendra Nath Verma against Bhavna Gaur in this regard.
Verma alleged that Gaur furnished different information about her educational qualification in two separate affidavits, filed during Delhi Assembly elections in 2013 and 2015 respectively.
According to the complaint, in the 2013 affidavit, Bhavna Gaur claimed to have studied up to Class XII while in the affidavit for the 2015 election, she stated that she was a graduate from Delhi University and held a Bachelor of Education degree from Maharshi Dayanand University.
Taking cognizance of the complaint, Metropolitan Magistrate Dr Pankaj Sharma said, "After going through the notification which is filed along with the complaint and hearing the arguments of the counsel, in considered view of this court, the present complaint is maintainable as same is filed by competent person having locus standi and same is within limitation."