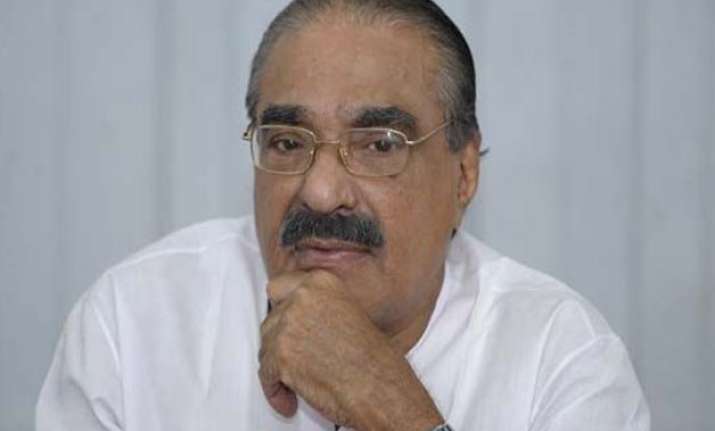 New Delhi: Kerala finance minister K M Mani on Thursday decided to spend the night in Assembly complex to circumvent massive protests of the LDF and Yuva Morcha to prevent him from presenting the Budget on Friday.
Mani's security was tightened the entire assembly area was cordoned off on Thursday's evening after LDF made it clear that all roads leading to the assembly would be blocked in order to protest bar bribe charges against the minister.
The finance minister's office said Mani was staying back in the assembly complex as "priority before him is to present the budget on Friday".
According to Hindustan Times, many of the LDF lawmakers were also inside the Assembly complex, and they too spent the night there. Home minister Ramesh Chennithala said the government would face the stir sternly if it turns violent.
The LDF claimed thousands of volunteers would take part in the "protest resistance" alleging that the Finance Minister accepted a bribe of Rs. 1 crore to renew licences of bars that were shut down by the administration.
Aggravating the situation, the BJP's youth wing, Yuva Morcha, also announced plans to stage a dharna before the assembly.
Earlier on Thursday, chief minister Oommen Chandy took up the challenge of the Opposition, maintaining that the charges against Mani were part of a "political conspiracy" and asserted that the minister himself would present the budget.
Reacting to his stand, CPI(M) veteran and Opposition leader VS Achuthanandan said the government would have to face the consequences if it let a "tainted" Mani present the budget and Chandy alone would be responsible for that.