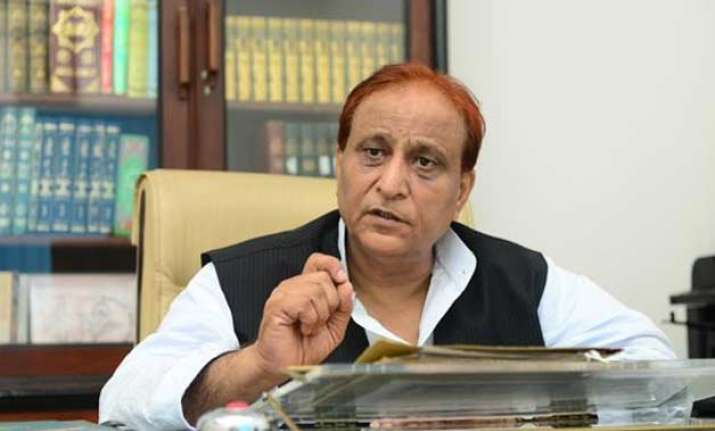 Allahabad: Azam Khan, senior minister of UP govt,  today hit out at the politicians criticising Yakub Memon's hanging and said that these people are actually trying to divide society on religious lines.
"Those supporting Yakub Memon are wrong and want to divide society," said the Muslim face of ruling Samajwadi Party.
"A narrative was being built by some ppl to identify Yakub Memon's religion,this is unfortunate. Rule of law is supreme," he added.
His comment came in the wake of the remarks made by Congress general secretary Digvijaya Singh and MP Shashi Tharoor.
"I hope similar commitment of the government and the judiciary would be shown in all cases of terror, irrespective of their caste, creed and religion," Digvijay Singh said in a tweet following Memon's execution in the Nagpur central jail on Thursday morning.
His party colleague and Thiruvananthapuram MP shared his sentiments and said, "Saddened by news that our government has hanged a human being. State-sponsored killing diminishes us all by reducing us to murderers too."
"There is no evidence that death penalty serves as a deterrent, to the contrary in fact. All it does is exact retribution, unworthy of a government," he added.
"I'm not commenting on the merits of a specific case; that's for the Supreme Court to decide. Problem is death penalty in principle and practice," Tharoor added.
Communist Party of India (CPI) leader D Raja, meanwhile, said that the death penalty should be done away with in the country.
All India Majlis-e-Ittehadul Muslimeen leader and Hyderabad parliamentarian Asaduddin Owaisi said the government should ensure death sentence in all similar cases.
"Death sentence should also be given to Babu Bajrangi, Maya Kodnani, Col. Purohit and Swami Aseemanand," he said.
While Babu Bajrangi and Maya Kodnani are accused in the Gujarat riots, Col. Purohit and Swami Aseemanand are accused in the Malegaon blast.