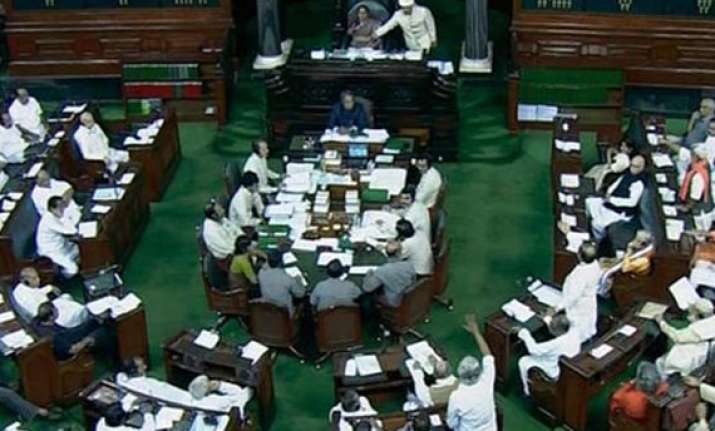 New Delhi:  The arrests of more than 2,000 sadhus throughout Uttar Pradesh today led to uproar in both Houses of Parliament, with an impromptu debate in the Lok Sabha during zero hour.
Samajwadi Party supremo Mulayam Singh Yadav told the Lok Sabha that the VHP and Sangh parivar activists had a history of engineering riots on the volatile Ayodhya issue.
"They (Sangh parivar) never respected the court verdicts. Their plan was to engineer riots during the 84 Kosi parikrama yatra.
"BJP knows it cannot get votes on its own, that's why it has revived the Ayodhya issue to polarize society in order to garner votes", said Mulayam Singh Yadav.
Yadav claimed that the common man stayed away from the VHP's yatra. "Not a single common man came out when their sadhus were arrested. This showed they have lost their popularity", he said.
BJP MP Yogi Adityanath lashed out at Mulayam Singh Yadav saying that the UP government in order to appease minorities had resorted to trampling the Constitutional rights of Hindus to profess their faith.