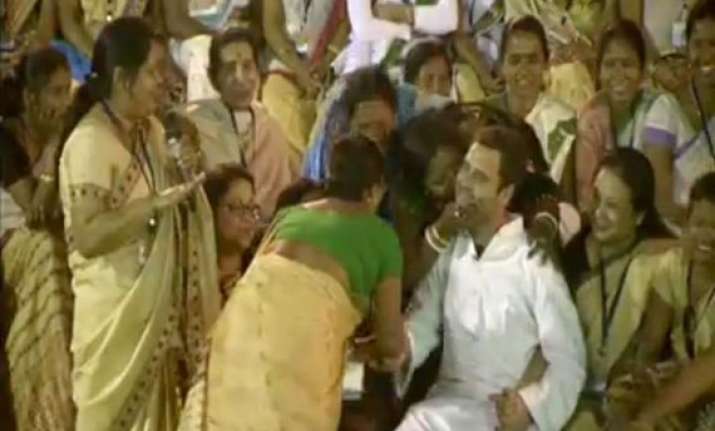 Jorhat (Assam):  Meeting Congress vice-president Rahul Gandhi led to the death of a woman in Jorhat district of Assam on Friday.
Bonti Chutia, a Congress female  activist from Titabor sub-division of  Jorhat district , returned home late after participating in a all women entrepreneurs meet with  Rahul Gandhi on  February 26, resulting in a quarrel with her husband.
Bonti Chutia succumbed to her fire injuries on Friday.
It was on February 26 that Rahul Gandhi reached upper Assam district of Jorhat to attend a congregation of women entrepreneurs of the state.
Rahul Gandhi's focus on the meet was on the empowerment of women in the country and congress's role in achieving it.