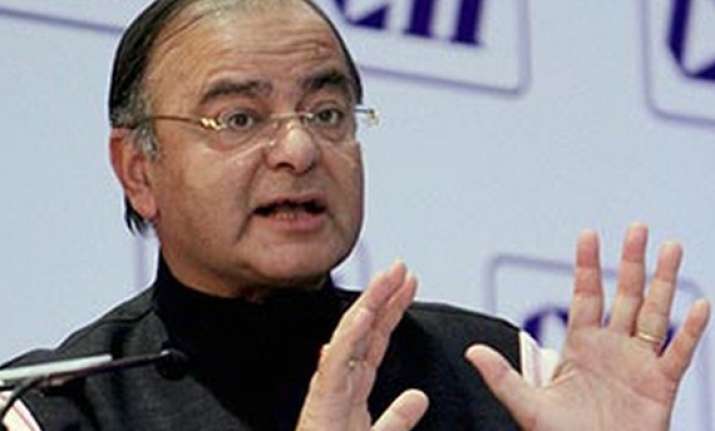 Amritsar: Senior BJP leader Arun Jaitley was today accorded warm welcome upon reaching Amritsar, the constituency from where he will contest his first-ever parliamentary elections.
The ruling Shiromani Akali Dal leadership and the local BJP leaders were present when Jaitley arrived here this afternoon.
However, three-time sitting MP from here, Navjot Singh Sidhu, gave it a miss.
On Saturday, when BJP had announced Jaitley's candidature from Amritsar, Sidhu had said that Jaitley was his "guru".  
Sidhu has been vocal against the Akali leadership in the past and had even accused them of scuttling his pet projects in the constituency.