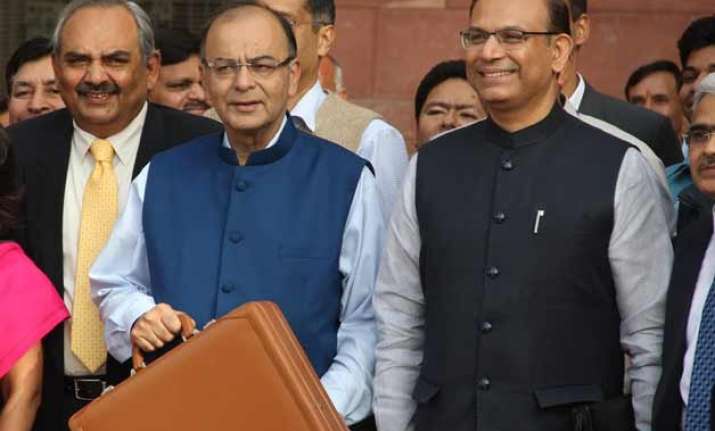 New Delhi: Finance Minister Arun Jaitley's announcements in the Budget were made keeping in mind Prime Minister Narendra Modi's personal values and beliefs.
The Budget was not a result of the finance minister's six-member team, but also had Modi's inputs stamped all over it.
ALSO READ: Highlights of Budget 2015-16
The prime minister had asked the finance minister to make special provisions for yoga. Arun Jaitley announced to amend the Income Tax Act to include yoga in the list of 'charitable activities' that would enjoy exemptions.
He announced Rs 1,500 crore for the Deen Dayal Upadhayay Gramin Kushal Yojana to provide money to meritorious students for their education.
ALSO READ: India on the path to recovery, says Jaitley
It s also believed that Modi was keen on purging schemes named after Nehru dynasty. The Finance Minister did not mention any scheme named after former PMs Jawaharlal Nehru, Rajiv Gandhi and Indira Gandhi.
Jaitley also announced that Upadhyay's 100th birth anniversary, which falls this year, would be celebrated in a 'befitting' manner.