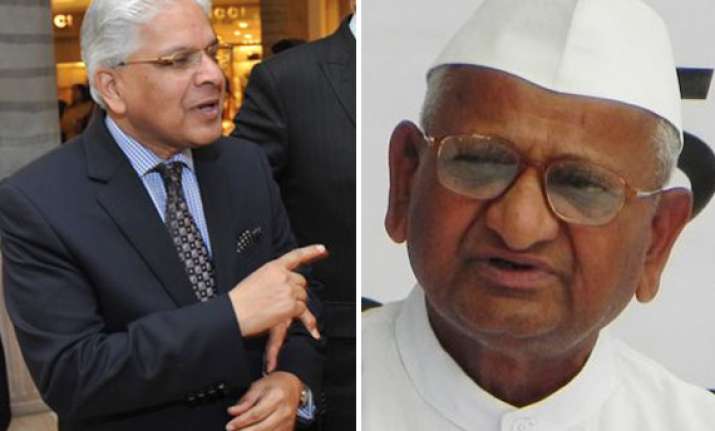 Pune, June 7: Congress spokesperson and Union minister Ashwani Kumar on Wednesday lashed out at the Anna Hazare-led anti-corruption movement, saying that it emanated from "deep rooted political motivation".
Terming Hazare as "self-appointed crusader", Kumar, addressing a press conference, wondered why only the ruling party was being attacked by Team Anna, and attributed the campaign to a "deep-rooted political motivation".
Replying to a question whether the Team Anna movement was losing steam because of internal contradictions, Kumar said "time has come for people to know the blatant political motive" behind the stir.
Terming the corruption allegations levelled by Team Anna against the Prime Minister Manmohan Singh and UPA ministers as "reckless", the Congress spokesman said "CAG is not empowered to determine criminality, which is decided in a court of law" and everybody is innocent till proved guilty.
Referring to the economic situation and slide of the rupee, Kumar said it was a matter of concern and a series of steps were being initiated at various levels under "direct supervision of the Prime Minister and finance minister" to tackle it.
He also said oil prices were "moderating" of late, and the rupee could be expected to stabilize "in months to come". The government would undertake second generation economic reforms after consulting UPA allies, he added.