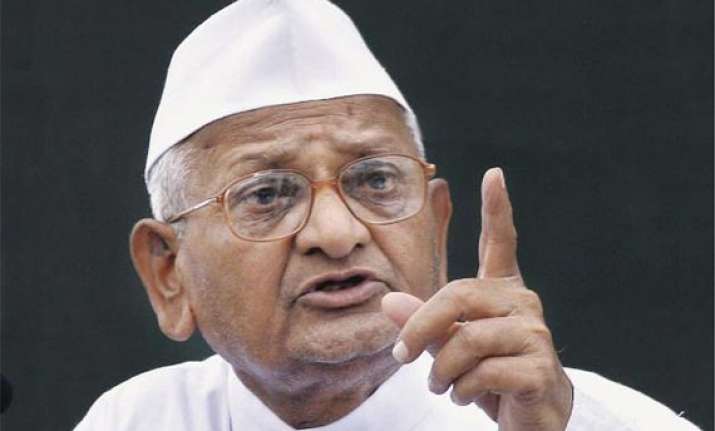 New Delhi: Two days after he left Mamata Banerjee red-faced, anti-corruption crusader Anna Hazare today said he had skipped the 'joint' rally here with the Trinamool Congress chief because even 4000 people had not come to attend it and he had been misled.
He expressed support for Banerjee but ruled any backing for her party in the upcoming Lok Sabha elections.  
Breaking his silence on his absence at the much-hyped 'joint' rally at Ramlila ground on Wednesday, Hazare told reporters here that he had skipped it as there were few people in the audience.
Earlier, his aides had claimed that he could not attend the rally because he was "unwell".
"When I came to Delhi... I found out by 12 noon that there were only 2,000 to 2,500 people in the rally.