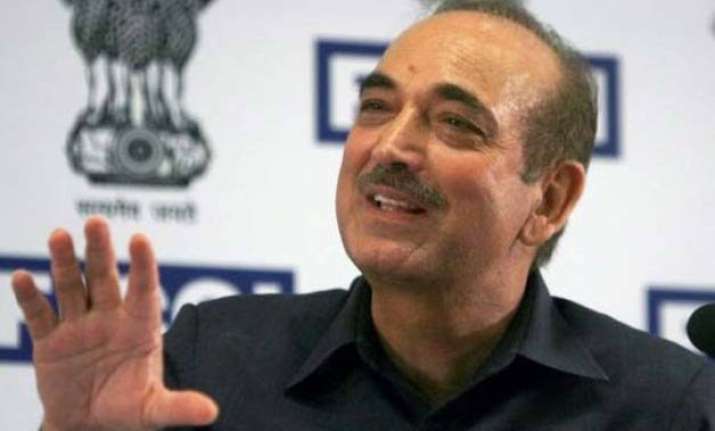 The resignation of noted nuclear scientist Anil Kakodkar as Chairman of Board of Governors of IIT Bombay was raised in the Rajya Sabha with Congress alleging government "interference" in the institution and wanting a clarification.
Raising the issue during Zero House, Leader of Opposition Ghulam Nabi Azad said it was a matter of serious concern that top people from educational institutions were resigning allegedly over differences with HRD Minister Smriti Irani.
He questioned why Kakokdar resigned and what had transpired between the Chairman of the Board of Governors of IIT Bombay and the Minister, who is chairman of the Search Committee, over the appointment of three new directors as there were reported differences.
Azad said this is not the first time such things have happened and raised previous such instances where R Shevgaonkar resigned as a director of IIT Delhi citing some "unforeseen situations". He also cited instances where differences with Delhi University Vice Chancellor had cropped up last year and questioned why such instances were leading to resignations.
"We feel there is a lot of interference by the government and due to this, such institutions of excellence will be choked. Government should clarify as to what is the reason for these resignations in these institutions," he said.
"The Prime Minister says we will build top class institutions and will give more importance to IITs. These are prestigious educational and technical institutions which are India's pride and are regarded the world over. But top people are leaving these institutions due to differences," he said.
Kakodkar, who is a former chairman of Atomic Energy Commission, resigned as the Chairman of the Board of Governors of IIT Bombay apparently because of differences with the HRD Ministry over selection of some IIT directors.
Though Kakodkar's term comes to an end in May this year, he agreed to continue till that period after being persuaded by the HRD Minister, who had a long telephonic conversation with him last evening, ministry sources said.
Significantly, his move came ahead of a crucial meeting of search-cum-selection committee to select the directors of IIT Patna, Bhubaneshwar and Ropar.