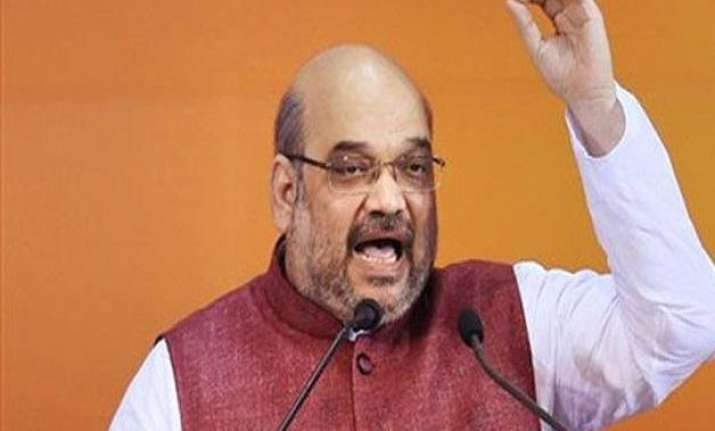 Rajamahendravaram: Bharatiya Janata Party's national president Amit Shah will address a public meeting on the grounds of Government Arts College in Rajamahendravaram today.
After the formation of the new Andhra Pradesh, the Bharatiya Janata Party (BJP) will be conducting a huge public meeting in the State for the first time.
The BJP chief will arrive Rajamahendravaram  from New Delhi via Hyderabad in a chartered flight. He will address the public meeting after interacting with party senior leaders for some time.
The party cadres mobilising workers and the general public from across the State exude confidence that nearly 1 lakh people will attend the meeting.
Following criticism from friendly TD and the Opposition parties on the failure to get special status to AP, sanction of a railway zone at Visakhapatnam and the delay in the implementation of some provisions in the AP Reorganisation Act, 2014, Mr Shah is expected to address these issues during the meeting.
BJP's State in-charge Sidharthnath Singh is camping here for the last three days and says that his party president's main focus would be on BJP Government's support to AP after the bifurcation of the State.
The party has decided to convene a public meeting here and highlight the initiatives taken by the Narendra Modi government for different sections of the society,"he added.
At the same time, senior leaders of BJP have been visiting the city in the last few days to oversee the arrangements for the public meeting. Seniorleaders are mobilising a large number of people from several parts of the state to attend the meet.