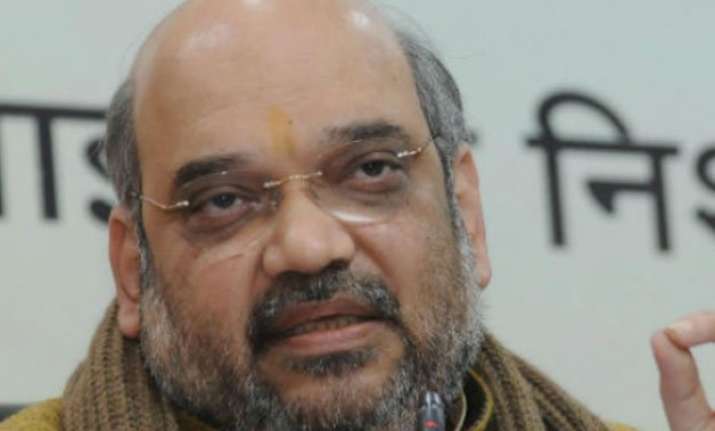 Indore: BJP President Amit Shah yesterday met RSS chief Mohan Bhagwat during his visit to the "Vishwa Sangh Shivir" that is underway here.
Shah arrived here to take part in the Vishwa Sangh Shivir (World Sangh Camp) that started on December 29 and will go on till January 3.
During the conference, Shah met Bhagwat, who reached the city yesterday for the mega event, sources close to the camp organisers said.
Details of their talks were not available.
The BJP chief spent the entire day at the camp and met its participants, a large number of whom have come from abroad.
As many as 700 delegates from 45 countries are taking part in the mega meet, organised by Hindu Swayamsevak Sangh, a voluntary organisation working in foreign countries.
Earlier, Shah was given a warm welcome by the BJP workers when he landed at the Devi Ahilyabai Holkar International Airport.
Speaking at the the reception hosted by the city unit of BJP, Shah extended New Year greetings to party workers and asked them to work for progress of the country and growth of the saffron outfit.