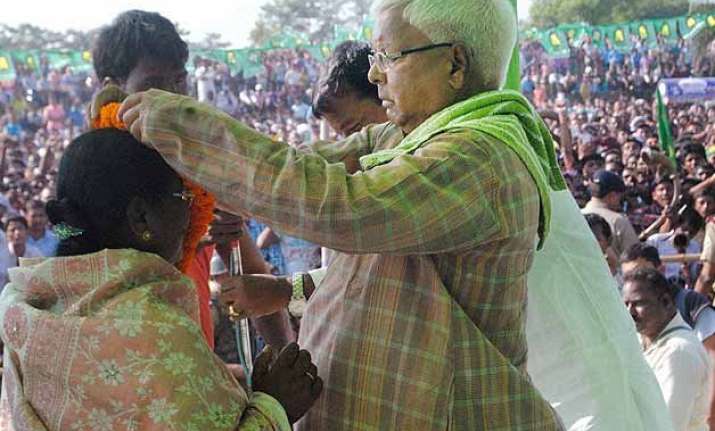 Patna: RJD chief Lalu Prasad today criticized BJP President Amit Shah's comment that if BJP loses Bihar Assembly elections, firecrackers would be burst in Pakistan, and termed it as an "insult" to the people of the state.
"This man (Amit Shah) has become mad out of disappointment from polling so far against NDA and this is why he is making such provocative remarks to communalise the voting," Prasad told reporters before setting out for campaigning.
The anti-BJP alliance would approach the Election Commission on Shah's Pakistan comment, he said.
Prasad alleged that the BJP chief was trying to inject "poison of communalism" in the next two phases of polling, in which the population of the minority community is fairly large in majority of the constituencies.
The RJD chief said Shah's objectionable comment was an affront on the citizens of the state, particularly backwards, EBC, Dalits and minorities, who he claimed are "firmly rooting for the Grand Secular Alliance".
Amit Shah had said at an election rally in Raxual yesterday that "If BJP loses Bihar elections even by chance, though victory or defeat will happen in Patna, there will be bursting of firecrackers in Pakistan."
Shah had appealed to the people to ensure BJP's victory "so that disappointment descends in Pakistan".
Prasad also slammed Shah for his comment that if the Grand Alliance of JD(U), RJD and Congress wins, then "gangsters" like Mohammad Shahabuddin, a RJD leader presently lodged in jail, will celebrate.