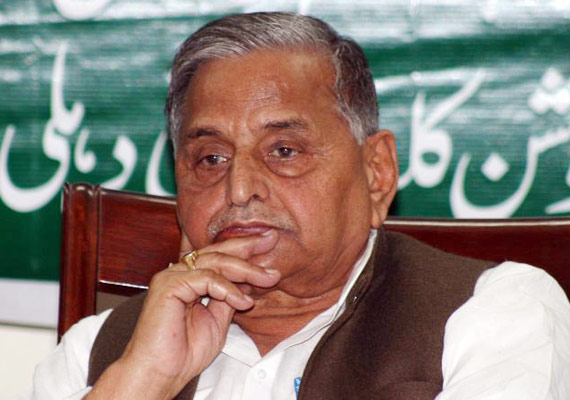 Lucknow Mar 24: A day after speaking of the possibilty of early Lok Sabha elections, Samajwadi Party chief Mulayam Singh Yadav today asked workers to prepare for grabbing power at the Centre.
"After the victory in the 2012 assembly elections, our next target is grabbing (power) at Delhi in the next Lok Sabha elections for which all workers would have to start preparations from now", Yadav said addressing SP workers at the party headquarters here.
Assuring party workers that various ministers of the state would be asked to take quick action regarding their problems and complaints, Yadav said they would be given due respect by the government.
The SP chief said all their communications from the people would be taken seriously and an arrangement would be worked out so as to ensure that they also get information about the status of their complaints.
Stressing that workers would get due respect, Yadav assured that action would be taken against police officials who harassed them.
He said development work would be given full importance and claimed the picture of the state would be changed.  
Asking SP workers to go back to their respective areas, Yadav said they should establish a contact with people and try and resolve their problems, specially those related to farmers and unemployed.