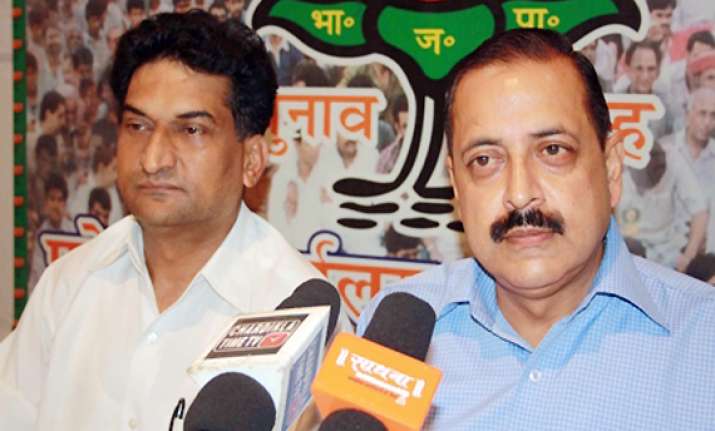 Jammu, Oct 21: Any decision on AFSPA is a "sensitive" matter and should be taken after consultations with security experts, the Jammu and Kashmir unit of BJP said today.

"BJP takes an exception to the statement of Omar Abdullah that with the gradual improvement in the security situation and return of peace, the Armed Forces Special Powers Act is being removed from some areas within next few days," BJP state chief spokesperson Jitendra Singh said today. 

Singh wondered at whose behest the chief minister was making announcements on such a "sensitive issue". 

"GOC 15 Corps Lt Gen A Hasnain has stated on record that at present, there is an all-time high built-up of potential infiltrators on the LoC," he said.

Any final decision regarding deployment or withdrawal of troops from militancy-prone areas is never a sole prerogative of any political party or leader, Singh said.

Home Minister P Chidambaram should also clarify the media reports that he had "assured" the chief minister of withdrawal of AFSPA from some of the districts, he demanded.