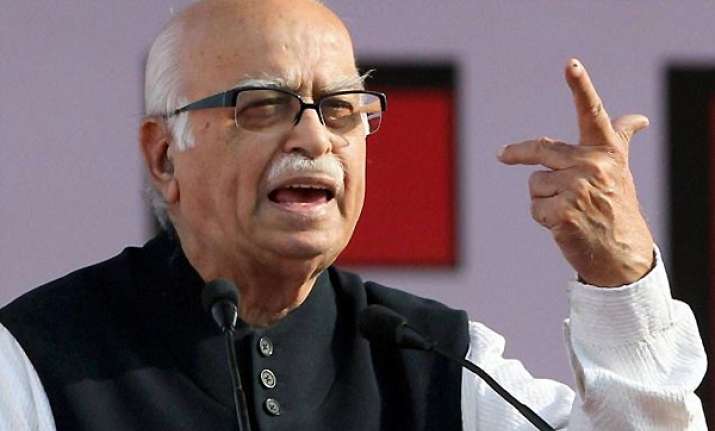 Kochi/Bangalore, Oct 30: With his party left red-faced after one more minister in Karnataka was booked on graft charges, L K Advani today stayed away from the media, ostensibly to avoid uncomfortable questions on corruption allegations plaguing the BJP government in the state.

Advani, whose anti-corruption yatra reached Bangalore this evening, called off two of his scheduled meetings with the press and spent the day away from media glare, resting in his hotel room at Kochi before boarding the flight to the Karnataka capital.

Both the planned press conferences, at Kochi in the morning and Bangalore later in the evening, were cancelled, with the BJP giving no explanation for the same. This is the first such cancellation of a press meet so far during the yatra which commenced on October 11.

Advani will now only address one public rally in the BJP -ruled state where some ministers have been facing serious charges of graft, giving detractors fodder to question credibility of his anti-corruption campaign.

The cancellation of the BJP leader's scheduled media programme today followed the registration of an FIR against state Minister for Large and Medium Industries Murugesh R Nirani.

The Lokayukta Police booked Nirani, his brother HR Nirani and seven others, yesterday, beginning formal investigations against them in a complaint relating to alleged land grab.

Former Chief Minister of Karnataka B S Yeddyurappa is already in jail after he was arrested for alleged involvement in a case of land denotification.