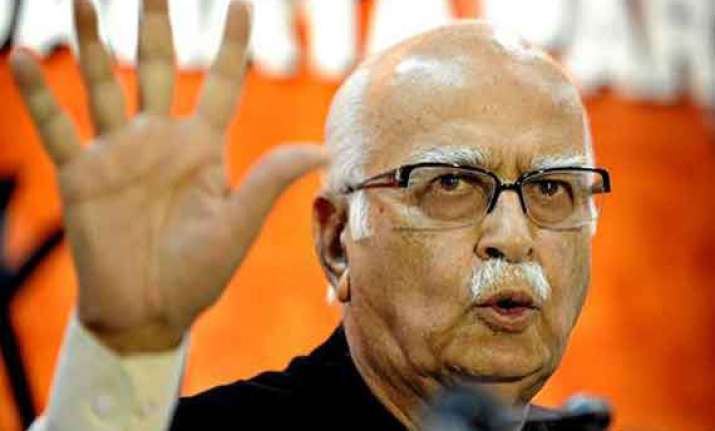 New Delhi: Senior BJP leader Lal Krishna Advani today said the "chaotic conditions" prevailing inside Parliament were not conducive to pass the Telangana Bill, and government should get the vote-on-account passed and Parliament be adjourned sine die.
Talking to reporters, Advani said, I am sad over what happened today inside the Lok Sabha. "This is not the question of suspending or expelling anybody. How the Telangana Bill will be passed, it is for the party to decide.
"In such a chaotic condition, it would be better that only the vote-on-account be passed and the House adjourned sine die", said Advani.