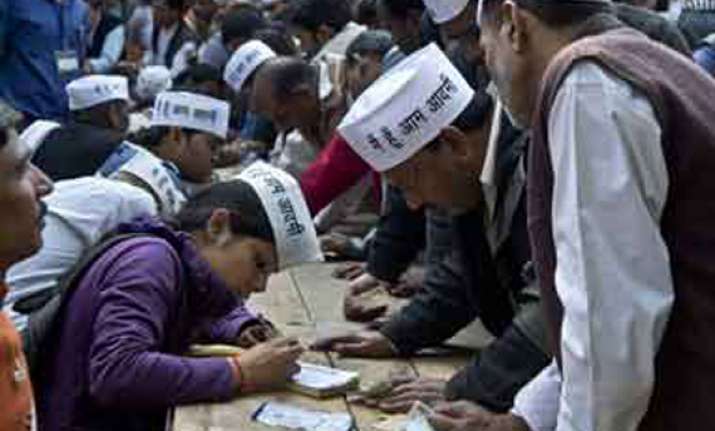 Ahmedabad: AAP, the toddler among big parties in Gujarat, has decided to go ahead with a low-profile political campaign for the LS polls using unconventional ways to woo voters including street plays and youth internships, due to fund crunch.
Low donations in comparison to biggies like Congress and BJP, has desisted the fledgling outfit to approach people through traditional methods like posters, advertisements on TV, Radio or print media in a big way.  
The Arvind Kejriwal led party is aspiring to emerge as the third alternative in the Narendra Modi-ruled state.  
"We are Aam Aadmi having less funds.
 We will launch our political campaign in very low profile manner in form of street plays from next week," said AAP's state convener Sukhdev Patel.