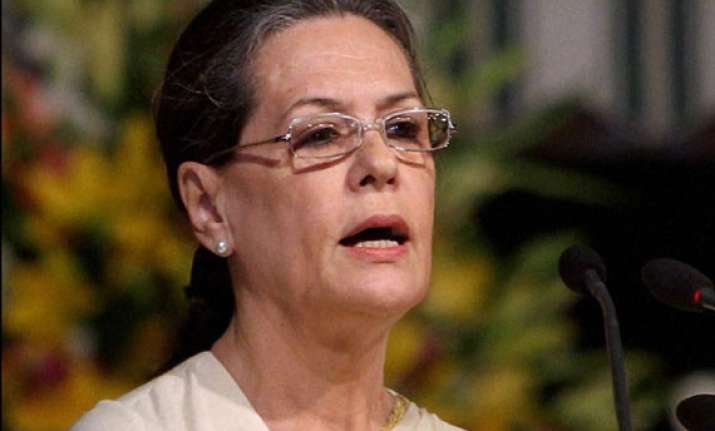 New Delhi: In a scathing attack on the Arvind Kejriwal-led Aam Aadmi Party, Sonia Gandhi today accused it of shying away from Delhi as it thought that running a government is a "child's play".
Targeting Kejriwal, whose party was mainly responsible for the rout of Congress in Delhi polls last December, she said, "Some people believed that running government is a child's play. You have seen how they have run away from Delhi."
The Congress President was speaking at a rally in west Delhi's Karol Bagh area where she attacked BJP's prime ministerial candidate Narendra Modi and Kejriwal in the same breath.
AAP shot back saying it did not continue in office owing to the lack of numbers required to bring the Janlokpal Bill.
"Sonia Gandhi's comment on the resignation of the AAP government in Delhi is an unsuccessful attempt to hide her own party's open alliance with the BJP on February 14 in the state assembly, which led to the defeat of the Janlokpal bill," the party said in a statement here.