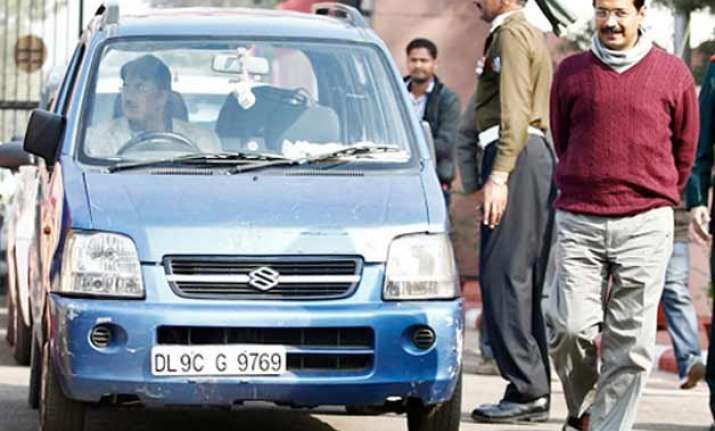 New Delhi: UK based software engineer and Aam Aadmi Party (AAP) supporter, Kundan Sharma, who had donated blue Wagon R to Delhi Chief Minister Arvind Kejriwal, has now demanded it back. Sharma is reportedly upset with the rift within the party. 
The car, according to Sharma, was registered in his wife's name. "We weren't using the car much. Initially I was hesitant but the party's protest demanding justice for Nirbhaya forced me to change my stance and I couldn't stop myself. I decided go ahead and donated it."
Sharma said that he had e-mailed AAP leader Dilip Pandey to finalise the donation process. After this, Kejriwal personally spoke with him on January 1, 2013 and a driver from AAP came at Sharma's residence in Dwarka on January 3 to pick the car.
                                  
"Kejriwal had also given me a paper of acknowledgement for the same on party's letter head," Sharma said.
Now, Sharma has also demanded return of money that he and his wife donated to the party.
Kejriwal, during his first stint as the Delhi's CM which lasted for 49 days, used this car frequently. At that time he had denied to accept government's vehicle.  
He had once held a Cabinet meeting in the car when he was CM in 2014.
Kejriwal, however, gifted the car to party's Rohtak candidate Navin Jaihind last year for campaigning in run-up to the Lok Sabha polls. 
 
Kejriwal now uses an Innova van.