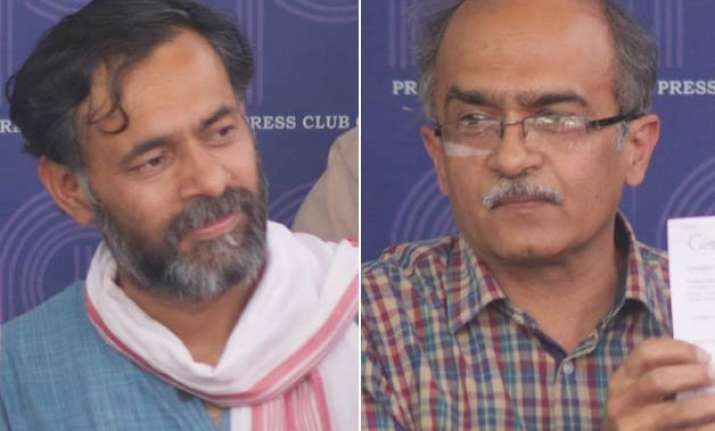 New Delhi: The 'Swaraj Samvad' by disgruntled Aam Aadmi Party (AAP) leaders Yogendra Yadav and Prashant Bhushan has begun in Gurgaon. 
The two have called this convention to discuss the future course of action after their expulsion from party's top forums.
Speaking to media ahead of the meeting, Yadav claimed to have received tremendous response from the volunteers across the country.
Taking a jibe at the rival camp, Yadav said that the whole event will be transparent, media will be allowed and even carrying of pens and mobile phones will be permitted. 
"This is a new beginning. Volunteers have arrived here from across from the country. They all will be given an opportunity to express their views with an open mind at an open platform. We don't know where this will end... but whatever comes out from the meet, it will be a collective decision," Yadav said. 
In the National Council meeting last month, which expelled the duo from the National Executive, media was not allowed neither were volunteers allowed to carry mobile phones and pens. 
Sources close to Yadav and Bhushan said the rebel camp will not announce floating of a new party, but will raise issues of inner-party democracy and transparency in the organisation at the event. 
The convention will end at 5 pm today,