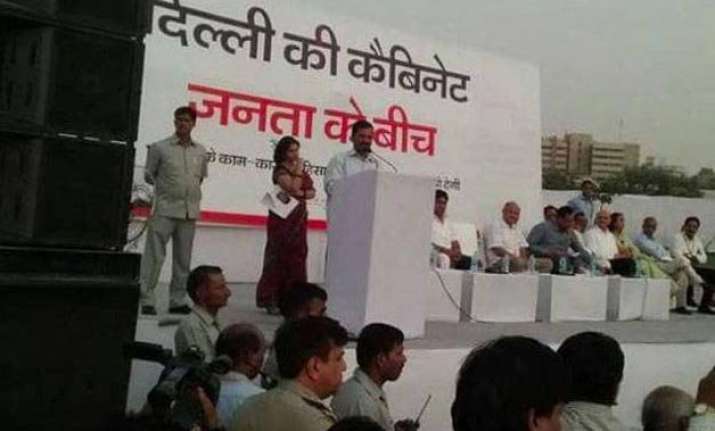 New Delhi: Traders and street vendors at Connaught Place complained that the open Cabinet meeting held by the AAP government at Central Park to mark its 100 days in power affected their business during peak shopping hours.
According to the traders, police started restricting parking in the inner circle from 2 P.M. onwards, which kept shoppers away.
"Some of the parking lots were closed from 2 P.M. due to security reasons. Police also restricted traffic movement as a number of media vehicles were parked on the road. There were no customers in the shops in the inner circle from 5 P.M. to 8 P.M, which is the main shopping time," said a retail store owner in the inner circle at Connaught Place.
Even street vendors near the venue were asked to leave as a large crowd began to turn up to listen to Chief Minister Arvind Kejriwal.
"I support AAP, but they should have kept public convenience in mind before deciding on the venue. CP is the heart of the city and it remained choked till the time the event continued. They should have chosen a better location," said another trader.
Many supporters of AAP, meanwhile, were disappointed when they were stopped at the various gates of Central Park as the venue had limited capacity. In order see to it that they did not miss out on the proceedings, LED screens were installed around the venue.