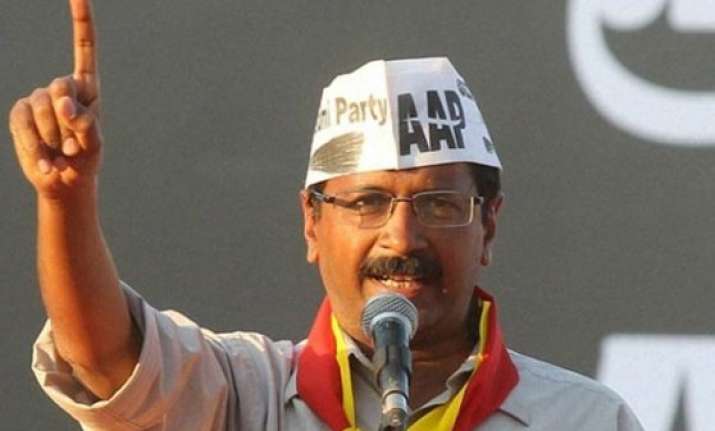 New Delhi: In another sign of simmering tensions within the Aam Aadmi Party (AAP), an MLA has questioned Arvind Kejriwal about the internal party democracy and also on whether the former Chief Delhi Minister should have consulted people on conducting fresh polls in Delhi.
Rajesh Garg, AAP MLA from Rohini, has also batted for not conducting fresh polls in national capital as it would mean a loss of Rs 1,000 crore of public money.
"When you (Kejriwal) demand dissolution of Delhi Legislative Assembly, you don't know what an elected representative, irrespective of his party he belongs to, your party volunteers go through. Under the Swaraj policy, if you would have asked people whether they want elections or not, a right message would have gone among the people," Garg, who had posted an open letter to AAP chief Kejriwal on his Facebook Wall, said.
Incidentally, Garg is known to be a strong supporter of Kejriwal.
AAP has been demanding dissolution of Delhi Legislative Assembly ever since Kejriwal resigned on February 14, this year.
He said the party should not be adamant on re-election and should save the Delhi people from additional burden of Rs 1,000 crore, which would be spent on election.
Garg also slammed Kejriwal for his decision to quit as Chief Minister and said that had he consulted people before resigning, the party MLAs would not have felt helpless in serving people and the party would have been in the government.
"Can't we sit in the opposition and still not do a better job? We should also look at one possibility that in an event of an election if no one gets a clear mandate then how will we face the people? ... There should be a government in Delhi irrespective of whichever party forms one. We are here to serve people honestly and not to play politics," he said.
Garg also targeted Kejriwal and asked him not to encourage corrupt and rich people in the party. He also questioned the party chief over for not taking up the land scam issue of a BJP MP.
When contacted Garg, he did not answer the phone calls, but responded to an SMS confirming the authenticity of the post.
A senior party leader said that the party has spoken to Garg over the issue, but refused to elaborate on the matter. Earlier, Yogendra Yadav and Shazia Ilmi has criticised the Kejriwal.