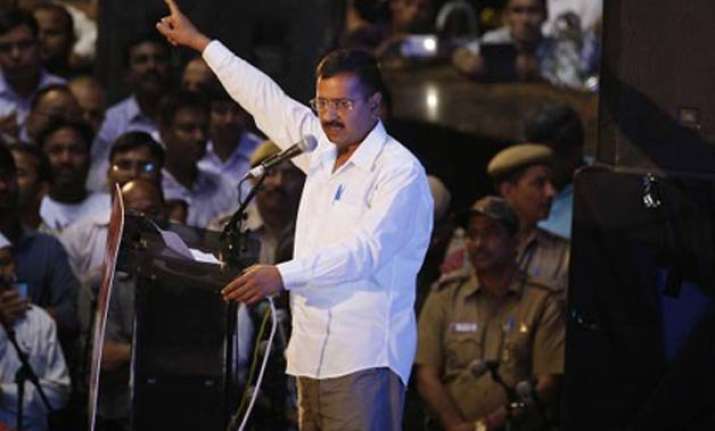 New Delhi: Aam Aadmi Party (AAP) has cancelled Parliament march against the Narendra Modi government's land reforms. The decision was taken after Delhi Police denied permission to the party as Section 144 is in existence in New Delhi area. This is because the Parliament is presently in session. Senior police officers had yesterday said that action will be taken against anyone violating the prohibitory orders.
The party will, however, hold a mega rally at Jantar Mantar to press for its demand to take back contentious Land Ordinance. Delhi Chief Minister Arvind Kejriwal will also address the farmers from Delhi and other states here. 
Kejriwal has asked Delhi Police not to allow media close to him during today's rally. The CM's PA has sent a message to police control room on the same. 
AAP's national spokesperson Kumar Vishwas yesterday said that the rally is against Central government's attitude towards the farmers who were hit by crop damage due to unseasonal rains.
Troubled with its internal rift, AAP wants to pose itself as a well-wisher of the farmers and with the rally, it aims to target both the BJP and the Congress over the issue.
The party has termed the Land Bill as 'draconian' saying the fight will continue if Modi government does not take the ordinance back.
Congress party had on Sunday held a 'Kissan rally' against government's Land Bill at Ramlila Maidan in the national capital where party president Sonia Gandhi and vice-president Rahul Gandhi addressed the farmers.