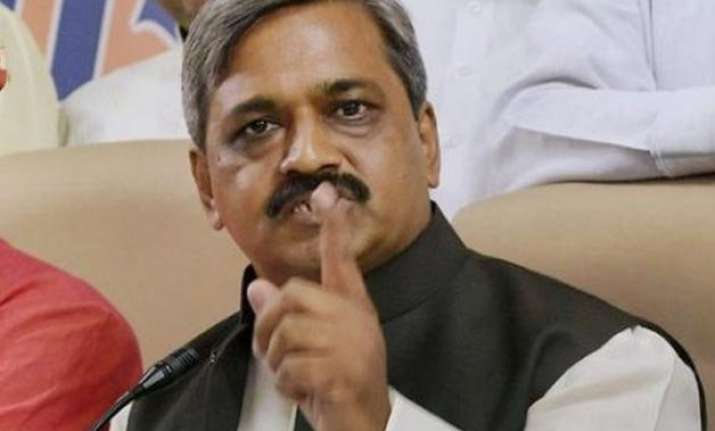 New Delhi: The Bharatiya Janata Party (BJP) has accused the Arvind Kejriwal government of forcing people to install faulty water meters that it had declared defective during the election campaign.
Party's Delhi unit president Satish Upadhyay said that city government has raised objections over the installation of AMR water meters and had even lodged a FIR in this context.
He further said that Kejriwal's claim that the meters also calculate air flow in the pipeline is true and the same is the case with the meters that the DJB was now asking the residents to install.
"Now that they are in charge of the Delhi Jal Board (DJB), the department has forcibly started a campaign of installing the same AMR meters. For the last one month, DJB teams accompanied by the police are working overtime to change water meters and install AMR meters. Those who dare to protest are served show cause notices and threatened by officials with disconnection and water theft cases," Upadhyay told Hindustan Times.
Upadhyay further said that those paying Rs 500 are now getting a bill of Rs 20,000 after installing new meters.
Meanwhile, DJB vice-chairman Kapil Mishra said any official found forcing residents to change their meters would be sacked.
The BJP leader further termed the one month tenure of AAP government as 'disappointing'.
He said that government's promise of 20,000-litre free water. He said that hardly 30 per cent of Delhiites are getting benefit of the announcement made by Kejriwal government.
"People in illegal colonies, slum clusters and rural Delhi, who do not have metered connections, stand nowhere. Half of Delhi is still living on water tanker supply," he said.
Upadhyay also attacked Kejriwal over the alleged horse-trading audio tape involving the AAP leader.