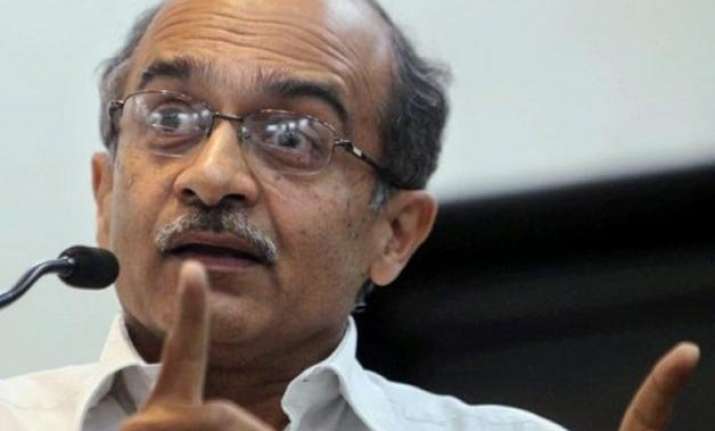 New Delhi: A day after AAP referred the case against its dissident leaders Prashant Bhushan and Yogendra Yadav to the party's National Disciplinary Committee, Bhushan termed the committee constituted as 'illegal' today.
Talking to the media after the two-hour long AAP Political Affairs Committee meeting at Delhi Chief Minister Arvind Kejriwal's residence, party leader Sanjay Singh said, "We have referred the matter of Yogendra Yadav, Prashant Bhushan, Ajit Jha and Anand Kumar holding the 'Swaraj Samwad' to the national disciplinary committee. It will take suitable action."
Bhushan questioned the intention of forming the committee as it comprised of same people Pankaj Gupta and Ashish Khetan, who had earlier made serious allegations against him and Yadav.
Yadav and Bhushan held a day-long conference on Tuesday that was attended by over 4,000 people, many of whom claimed to be AAP volunteers.
The duo was ousted from the party's national executive on March 28 for alleged "anti-party" activities.
The event was seen as an attempt to break the AAP-led by Kejriwal. However, Yadav, Bhushan and Anand Kumar have denied any intention to split or leave the party.
Earlier in the day, Yadav and Bhushan hinted at forming a political party and also named Kumar as the national convener of the steering committee of 'Swaraj Abhiyan' -- a non-political movement to establish 'swaraj' (self-rule) in the country's cultural, political, economic and social fields.