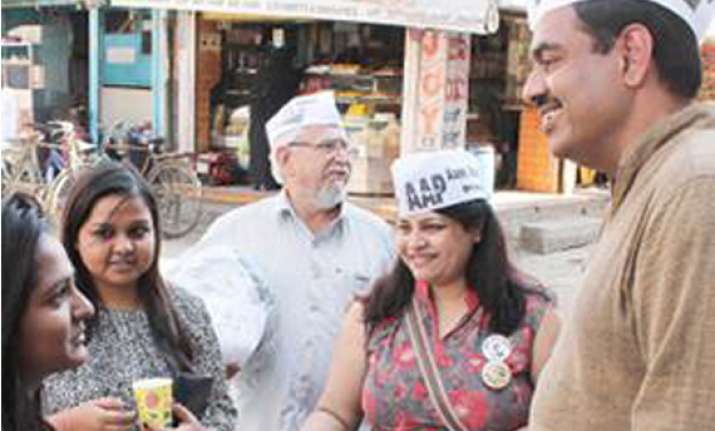 Ahmedabad: Aam Aadmi Party here today declared candidates from Patan, Surendranagar and Amreli Lok Sabha constituencies of Gujarat.
The party has made Atul Patel (Patan), Jetha Patel (Surendranagar) and Nathalal Sukhadia (Amreli) its candidates for the ensuing general elections.
Earlier, AAP had declared candidates from Banaskantha, Sabarkantha and Junagadh.
Atul Patel (39), who runs the NGO Tilak Education Charitable Trust, has been an AAP worker since its beginning.
"I joined Aam Aadmi Party when it was formed as I was devoted to anti-corruption movement of Arvind Kejriwal," Patel told PTI. "I had accompanied Kejriwal in Patan on his tour of Gujarat to verify the claims of development by Chief Minister Narendra Modi," he said.