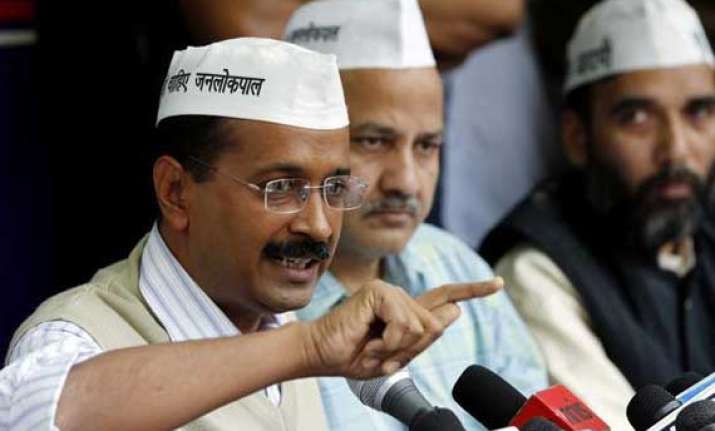 New Delhi: Battling severe criticism, AAP leader Arvind Kejriwal today announced steps to significantly overhaul the party from the grassroots to the national level and attempted to pacify the dissidents by admitting that he too makes mistakes.
At the end of the party's three-day national executive, Kejriwal announced 'Mission Vistar (expansion)' under which all existing committees of the party will be formed again and "new people" will be included in the next one year.
At a press conference, flanked by top AAP leaders, Kejriwal said having differences in a "democratic" party was quite normal and hoped that AAP will grow stronger.
Trying to put behind his rift with senior leader Yogendra Yadav, Kejriwal said, "He is my elder brother. He has the right to scold me. I take his suggestions seriously. I am a human and when I make mistakes, elder brothers like Yogendra Yadav point it out to me."
Yesterday, the AAP National Executive had rejected resignation of Yadav and Shazia Ilmi who had attacked Kejriwal for "lack of internal democracy" in the party.