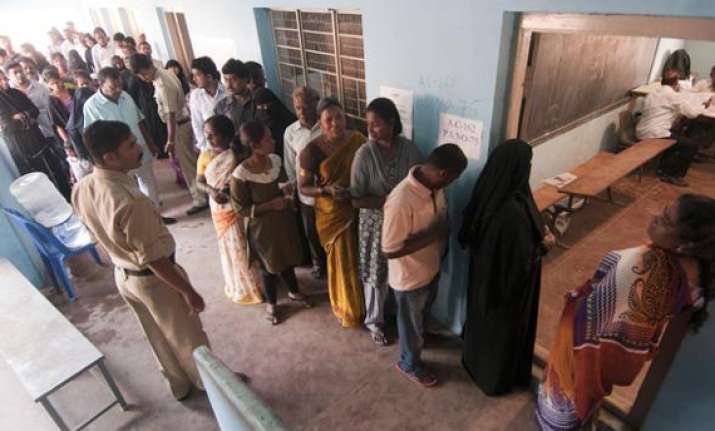 Bangalore: Karnataka's 46 million electorate is spoilt for choice as 434 candidates, including 21 women, woo them, with political parties rolling out their big guns for campaigning.
National and regional political parties are bracing up for a hectic campaign over the next two weeks across Karnataka, going to the Lok Sabha elections in a single phase April 17.
With 434 candidates in fray in the 28 parliamentary constituencies, national parties Congress and BJP, regional parties like the Janata Dal-Secular (JD-S) and a fledgling party like the Aam Aadmi Party (AAP) are pulling out all stops.
Of the 28 seats across the state, five are reserved for candidates of the Scheduled Castes (SCs) and two for the Scheduled Tribes (ST).
Of the total candidates, 195 are independents and 21 are women, including three each from JD-S and AAP, two from the Congress, one from the BJP.