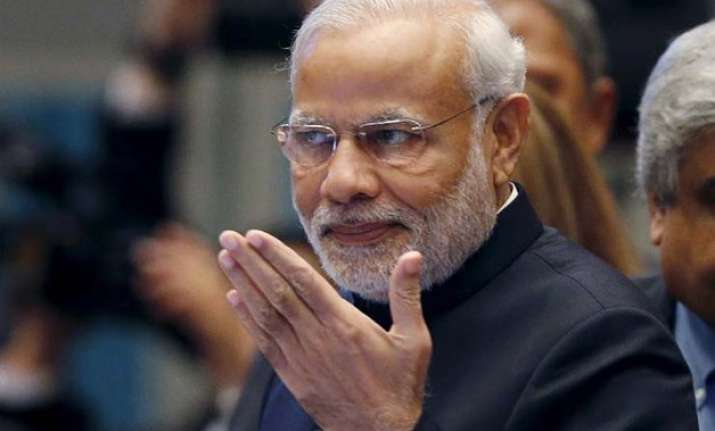 New Delhi: Ever since Narendra Modi took over as the Prime Minister of India, the PMO has recorded a sharp rise in number of RTI pleas querying about the BJP strongman.
From his kitchen to smartphone bills, salary to graduation passing percentage, some of the information sought through the RTIs are hilarious and bizarre. The office of Prime Minister is now facing tough time replying all such RTIs.
While some of them have been provided with information, revealing crucial details about our 65-year-old Prime Minister, many are still pending before the officials at his office.
India TV brings to you a few of the interesting facts revealed by RTI replies about PM Modi:
1. PM Narendra Modi has not taken a single day off after taking charge as PM on May 26, 2014. The PMO said this while replying to an RTI reply which sought to know how many sick and casual leave were availed by PMs in the past 10 years.
On whether Modi follows any official working hours, the RTI reply said, "He's on duty all the time".
2. PM Modi pays the bills for his kitchen at 7 Race Course Road because he believes it is personal in nature. The PMO was also asked to provide the copies of bills of spices and vegetables as well as the types of gas cylinders used.
3. Another RTI revealed that, Modi loves eating Gujarati food, especially bajra roti and khichdi made by his cook Badri Meena.
4. According to PMO, Information & Broadcasting Ministry (Doordarshan) facilitates teleprompting assistance to the Prime Minister while speaking at many events, inside and outside the country.
5. Modi has not attended any iftaar party after becoming the Prime Minister.
6. There is no proposal to change the official designation of the Prime Minister of India to Prime Servant of India.
7. A bizarre plea had asked about the speed of internet at the PMO and 7, RCR. And the reply was 34 Mbps.
8. Once there was a query linked to PM's Principal Secretary, Nripendra Misra. The question was: Has he taken his subordinates on a picnic ever and how much money was spent on it? The PMO replied: There has been no picnic or excursion organised by PM's office or the Principal Secretary.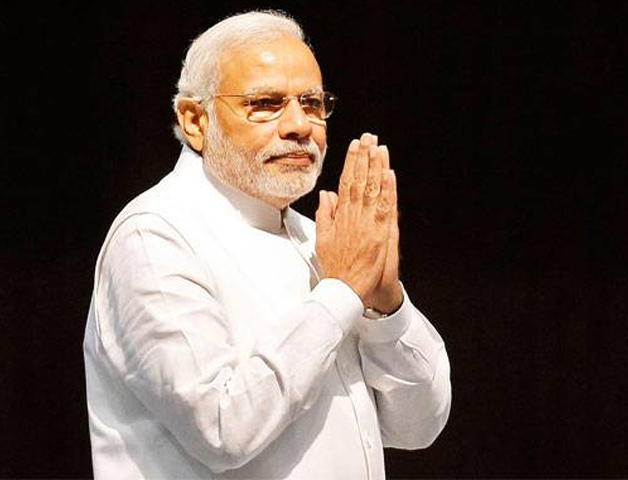 9. No vigilance case has been registered against any staff of the PMO.
10. The PMO can accommodate nearly 400 staff. Till August 2015, there were 309 working staff at the PMO.
11. According to Modi's office, he never got any mobile phone from the PMO. This answer was to a question on whether the PM's phone number could be accessed and what was it.
12. One RTI applicant has sough to know about the internet charges incurred by the PM. To this, the PMO pointed out it was part of the phone bill and no separate record was kept.
13. In another RTI query reply, the PMO said Narendra Modi himself manages his personal Twitter and Facebook accounts. But when it comes to the PMO's official social media accounts, his office manages it.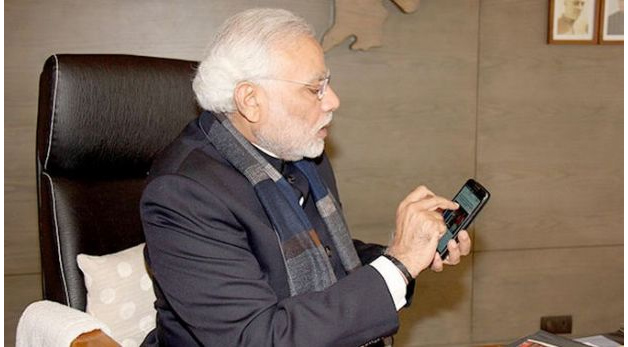 14. Once there was a question whether Modi has read the Constitution of India, who gives him advice if he goes against the Constitution of India, and whether there should be a handbook for the PM.
15. To a question about Modi's percentage in graduation, the PMO replied: The information sought does not form part of records.