Follow us on New Delhi: Former Union Finance Minister P Chidambaram is known for his political acumen as well as for his economic expertise.
Chidambaram was born on September 16, 1945 to Lakshmi Achi and Kandanur L Ct L Palaniappa Chettiar in Kanadukathan in Sivaganga District, Tamil Nadu.
Also known as PC, Chidambaram is a lawyer by profession and headed important departments such as Home Affairs and Finance under Congress rule.
On his 71st birthday, we bring some interesting facts about P Chidambaram.
1- He comes from a wealthy family as his father has business in textiles, trading and plantations. He also has two brothers and one sister.
3- Chidambaram's mother Lakshmi Achi was the daughter of Raja Sir Annamalai Chettiar, the founder of famous Annamalai University as well as of United India Insurance Company Limited. Annamalai's brother Ramaswami Chettiar was the founder of Indian Bank and co-founded a few other banks.
2- Chidambaram did his schooling at the Madras Christian College Higher Secondary School and received a pre-university degree from Loyola College, Chennai. He completed his Bachelor of Laws from the Madras Law College (now Dr. Ambedkar Government Law College) and his MBA from Harvard Business School in the class of 1968.
4- There is also a town by the name of Chidambaram in Cuddalore district in Tamil Nadu.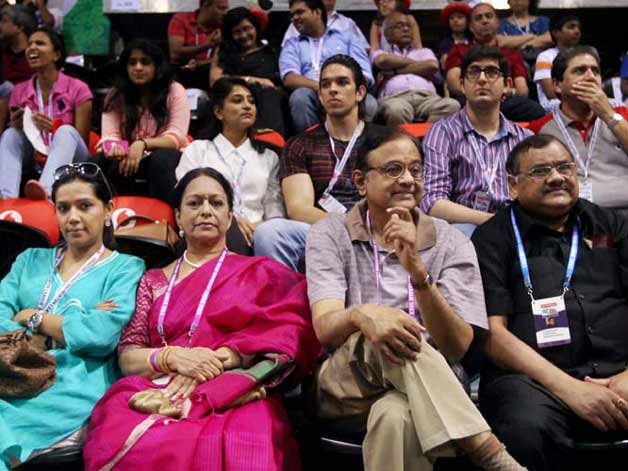 5- Chidambaram eloped with Nalini and married her against their families' wish. Nalini is the daughter of Supreme Court Justice (Retd.) P.S. Kailasam and noted Tamil Poet and author Soundra Kailasam.
6- Chidambaram won his first election in 1984 and was elected as a Lok Sabha member from Sivaganga constituency. He was reelected in 1989, 1991, 1996, 1998, 2004 and 2009 from his home constituency Sivaganga.
7- In September 1985 he was made the Union Deputy Minister of Commerce, his first assignment as minister.
8- From 1996 to 1998 he was the Union Cabinet Minister of Finance. As the FM, he invoked the wrath of the corporate when he imposed a Minimum Alternate Tax (MAT) on profits.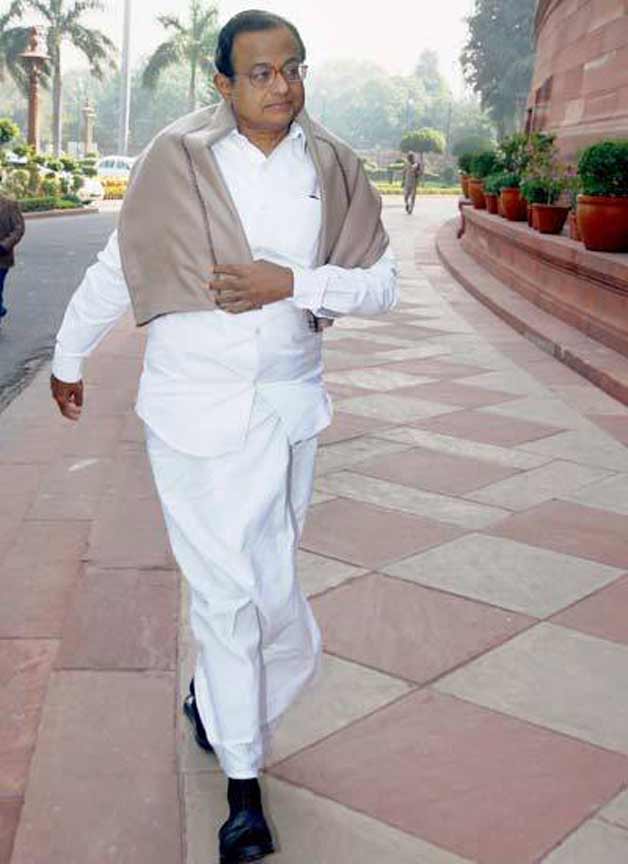 9- P. Chidambaram was accused of involvement in the 2G Spectrum Scam by Subramanian Swamy in September 2011. A CBI Court and the Supreme Court, however, gave clean chits to P. Chidambaram in this matter.
10- P. Chidambaram was a victim of shoe-throwing incident when a Sikh journalist Jarnail Singh hurled his shoe on him during a press conference. Singh was apparently showing his displeasure over a 'clean chit' to Jagdish Tytler by UPA govt in 1984 anti-Sikh riots.