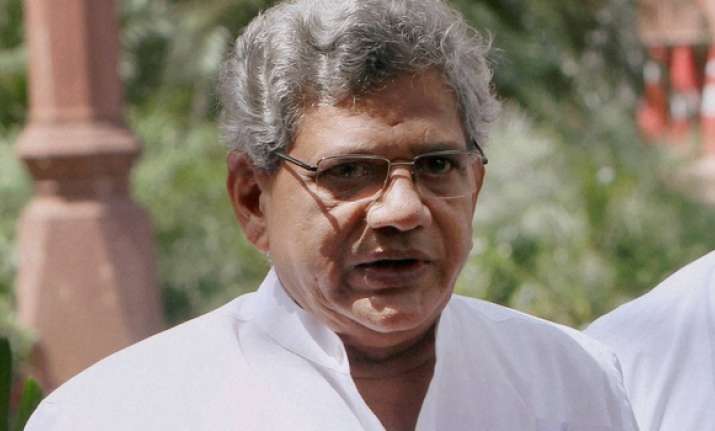 CPI(M) general secretary Sitaram Yechury today wondered why Prime Minister Narendra Modi was not making public the full text of the Naga Peace Accord that was signed two years ago.
Yechury pointed out that NSCN(IM) leader Thuingaleng Muivah's reported comment that the groups framework agreement signed with the Centre promises integration of all Naga territories and sought a clarification from the government.
"Muivah claims that the framework agreement that Modi signed with him promises integration of all Naga territories. But we cant verify it," Yechury asked on Twitter.
"Why have the terms of the accord not been released for two years? Why doesnt PM release the full text to bring out the truth?" he added.
Muivah had reportedly said earlier this week that Greater Nagalim will have Naga-inhabited areas in Assam, Manipur and Arunachal Pradesh as part of the larger Nagaland state as per agreement signed on August 3, 2015.
The central government though refuted as "erroneous" the reports that it has agreed to carve out a larger Nagaland state.
"Such reports are erroneous. It is clarified that there is no such agreement or decision by the Government of India," a Home Ministry spokesperson said yesterday.
(With PTI inputs)