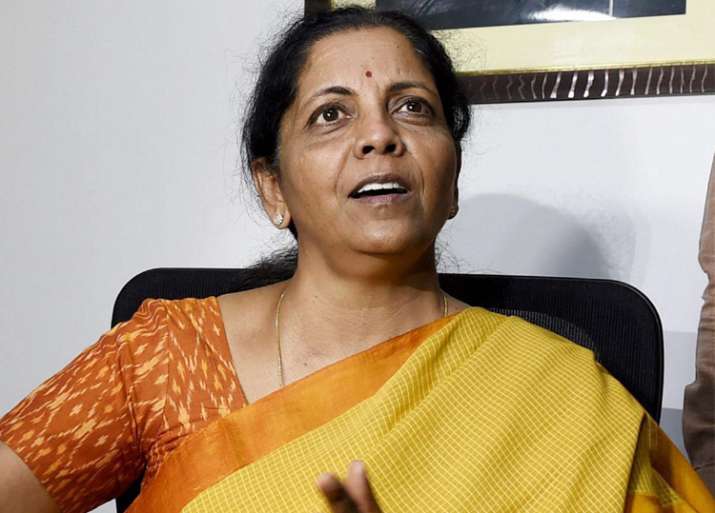 Nirmala Sitharaman emerged as the biggest gainer of the Cabinet reshuffle as Prime Minister Modi gave her the heavyweight Defence portfolio.
With this elevation, Sitharam also becomes the first woman Defence Minister of the country since Indira Gandhi held the charge.
As the Defence Minister, Sitharaman, who was holding the Commerce portfolio as a Minister of State, will be a member of the crucial Cabinet Committee on Security whose members include the Prime Minister, Home Minister, External Affairs Minister and the Finance Minister.
Born to a middle-class family in Tiruchirapalli of Tamil Nadu on August 18, 1959, Sitharaman's father worked in the Railways while her mother was a homemaker. She spent her childhood in different parts of Tamil Nadu as her father's job was transferable.
She did her schooling and her graduation in Economics, from Seethalakshmi Ramaswamy College in Tiruchirapalli. She went on to do her Masters in Economics from Jawaharlal Nehru University (JNU). Indo-European Textile Trade was the focus of her draft Ph.D thesis.
Sitharaman served as an assistant to Economist in the Agricultural Engineers Association, UK in London. She subsequently worked as Senior Manager (Research and Analysis) with Price Waterhouse, London. During this time she also briefly worked with BBC World Service. On her return to India, she served as Deputy Director of the Centre for Public Policy Studies at Hyderabad.
Her interest in education led her to lay the foundation of 'Parnava', a reputed school in Hyderabad. She was a member of the National Commission for Women from 2003-2005 and instrumental in voicing various issues of women empowerment.
She joined Bhartiya Janata Party (BJP) in 2008 and was made a member of the National Executive. She was nominated as party spokesperson in March 2010, from when she has been a full time party worker.
The 58-yesr-old was inducted in the Union Council of Ministers headed by Prime Minister Narendra Modi on May 26, 2014. She was made Minister of State (Independent Charge) for Commerce and Industry. On September 3, 2017, whem Modi reshuffled the Cabinet, Sitharaman was made the Defence Minister of India.
Sitharaman is married to Dr. Parakala Prabhakar, alumnus of Jawharlal Nehru University and London School of Economics, and they have one daughter.