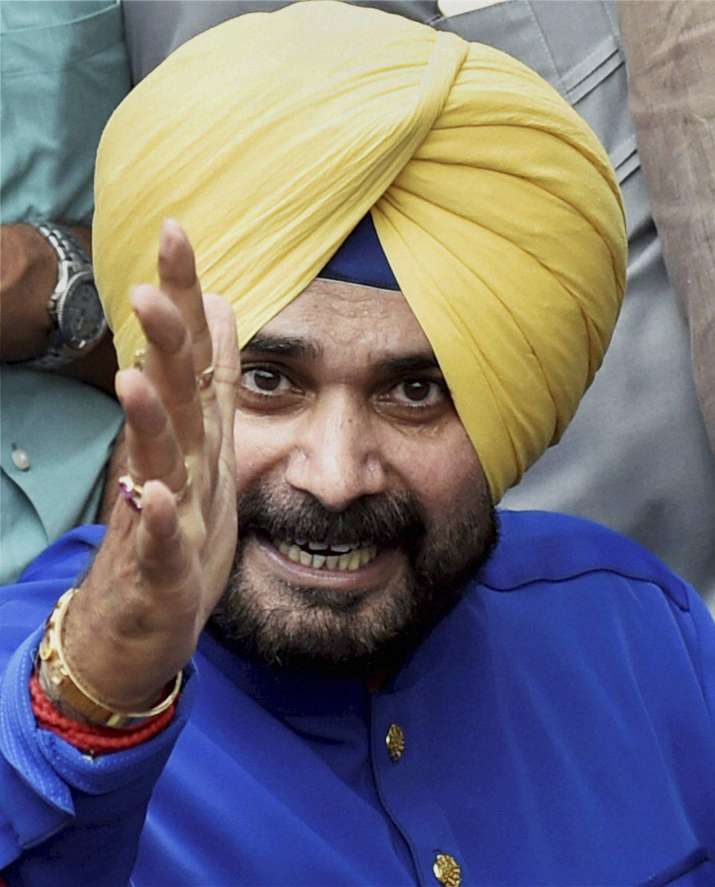 New Delhi: Navjot Singh Sidhu opened up today on why he resigned from the Rajya Sabha, just three months after being nominated by the Bhartiya Janata Party to the Upper House.
Sidhu is known for his one-liners, his metaphors and his poetic references. Today was no different.
In his address to mediapersons at his residence in New Delhi today, Sidhu used Hindi poetry to full extent to express his love Punjab.
While refusing to leave Punjab, Sidhu cited a story of a bird that refused to leave the tree, which was its home, when it caught fire.
"A passerby urged the bird to leave the burning tree and said, 'Aag lagi is vriksh ko jalne lagi hain paat, udd jao ae pakshion jab pankh tumhare paas'."
"On which the bird replied, 'Phal khaye is vriksh ke, gande keene paat, ab yahi hamara dharm hai, jal marein isi ke saath'."
Comparing himself with a moth, Sidhu said, "Ishq jinko hain apne watan se, khudi ko mitaate rahenge. Shamma mahfil ki Punjab mein jalti rahe, Sidhu jaise parwaane aur bhi aate rahenge."
"Unhe ye fikra hai hardam nayi tarje-jafa kya hai
Hamein bhi shauq hai dekhein sitam ki inteha kya hai
Gunahkaaron mein shaamil hain gunaahon se nahi wakif
Sitam karte hain wo khuda jaane khata kya hai," Sidhu further said.
"Jo bhara nahi hai bhaao se bahti jismein rasdhaar nahi
Wo hriday nahi hai paththar hai jismein swadesh ka pyar nahin," Sidhu concluded with a couplet of famous Hindi poet Maithili Sharan Gupt.