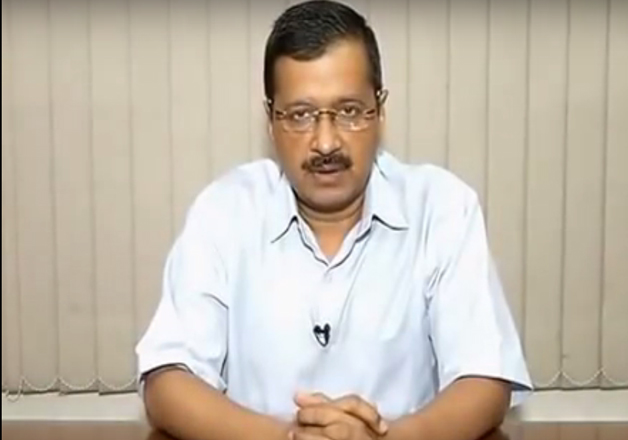 A day after sacking Delhi's Women and Child Development minister Sandeep Kumar from his post over an alleged sex scandal, Delhi Chief Minister Arvind Kejriwal today said that the minister had betrayed the "Aam Aadmi Party and the movement".
In a video message on Thursday, Kejriwal said that he is personally disappointed with the incident as Kumar had dilapidated the image of Aam Aadmi Party.
"In a CD received yesterday, Sandeep Kumar was caught doing a wrong thing, and we immediately removed him from the Cabinet," said Kejriwal.
"Party will soon take action against Sandeep, will hold a meeting," he further added.
Claiming high moral ground over Sandeep's removal from the Cabinet, Kejriwal said that unlike other parties (giving examples of BJP's Shivraj Singh Chouhan and Vasundhara Raje), "if there is any allegation we take immediate action. We will not compromise on that".
On the contrary, sacked minister Kumar alleged that he was being targeted under a "conspiracy" as he was a Dalit and questioned the authenticity of the alleged tape.
"This is a conspiracy against me as I belong to Valmiki Samaj. There should be a probe into this matter. I am very hurt by watching the video on television. There is no authenticity of this CD. Authenticity should be checked," he told reporters at his residence here.
Asked if he was the one featured in the CD, Kumar, who held the portfolios of Social Welfare and Women and Child Development, said that it is a matter of investigation and truth should come out.
"I am the only Dalit face of the party. I have been popular among Dalit community, that's why a conspiracy has been hatched against me. Other political parties are after us as we do not have a political background," he added.
Kumar was sacked by Chief Minister Arvind Kejriwal last night after receiving an 'objectionable' CD in which he was purportedly shown in a compromising position with two women.
The decision to remove the 36-year-old minister was taken at a high-level meeting attended by top AAP leaders and the announcement was made by Kejriwal himself through a tweet.