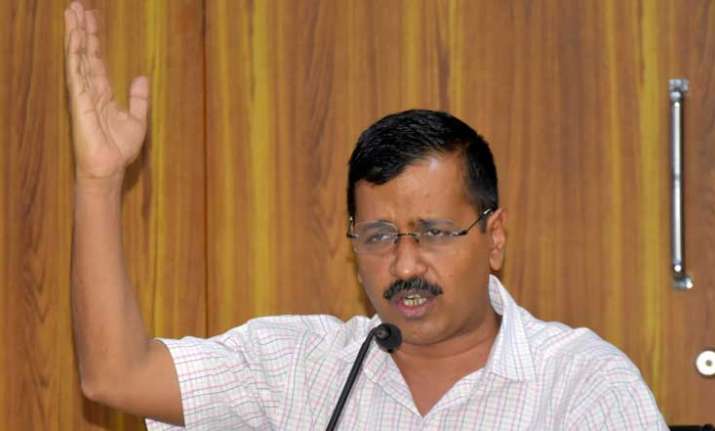 A court in Assam issued a bailable warrant against Delhi Chief Minister Arvind Kejriwal on Monday in connection with a defamation case filed against the AAP supremo concerning his  tweet on educational qualifications of Prime Minister Narendra Modi. 
The court issued the warrant after Kejriwal repeatedly failed to appear before it in this case. 
On December 15 last year, Arvind Kejriwal had alleged that Prime Minister Narendra Modi's post-12th standard degrees were fake.
"Modiji 12 pass hain. Uske baad ki degree farzi hai," Kejriwal had tweeted.
After Kejriwal's tweet, an Assam BJP leader Surya Rongpha filed a defamation case in the local court against Arvind Kejriwal under IPC Sections 499, 500 and 501. 
The court issued the warrant after it noticed that the Delhi Chief Minister had not appeared in this case on March 30 as well.
Dismissing Kejriwal's counsel Gurpreet Singh Uppal's petition seeking exemption for Delhi CM from personal appearance in this case, first class magistrate Justice Naba Kumar Deka Barua said, "We have seen the petition submitted by Gurpreet Singh Uppal showing the ground that it is not possible for the accused, namely Arvind Kejriwal, to leave Delhi due to the municipality election in Delhi."
"On perusal of the record, it reveals that the accused has not appeared before this court on the earlier occasion on 30/1/2017 too, availing adjournment of more than two months. Considering this, the petition of Gurpreet Singh Uppal is rejected and a bailable warrant of arrest of Rs. 10,000 has been issued against the said accused. Complainant to take step. The next date for appearance is fixed on May 8, 2017," he added.